ORIGIN
September 9
@
6:00 pm
–
November 4
@
5:00 pm
ORIGIN
"ORIGIN" is an exhibit that explores the concept of home and how it is defined, personally and culturally, by looking at different personal narratives, family histories, and cultural practices. It is the process of learning more about oneself and discovering the "true" self. It involves understanding what makes a person unique. Also, it requires people to be open to new experiences and willing to take risks to better understand who we are and what we want out of life. It can also involve reflecting on one's past, understanding one's values, and exploring one's passions.
About the Curator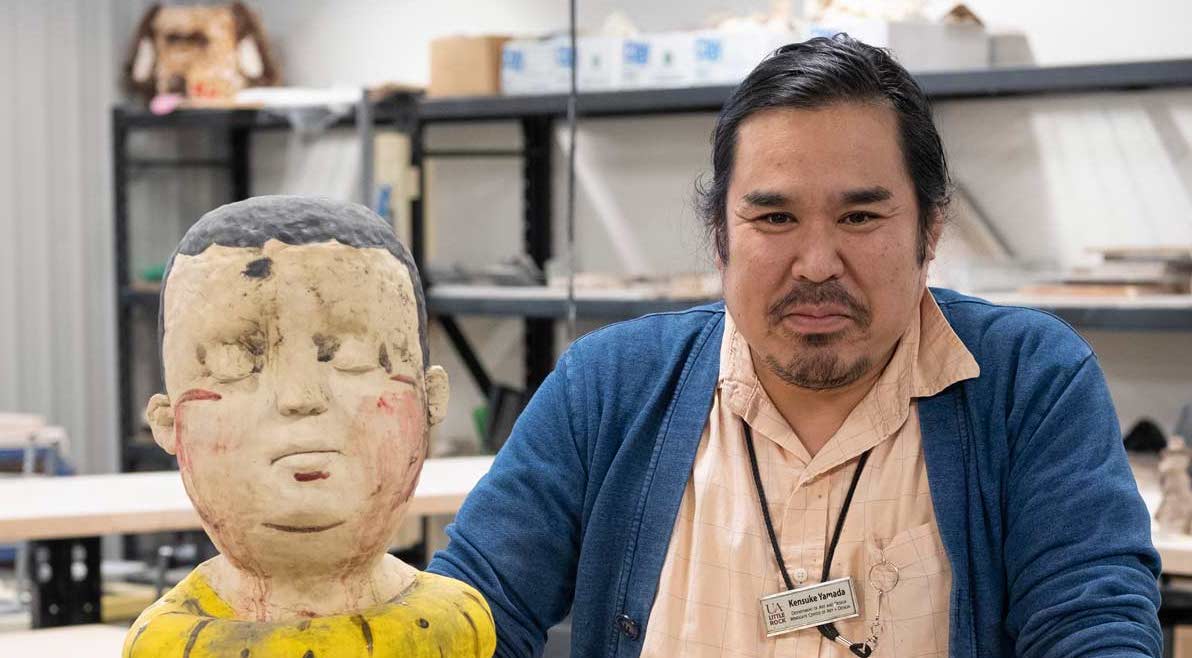 Kensuke Yamada was Born in Japan and came to the US to attend Evergreen State College in Olympia, WA, where he received his BA. He continued his ceramics education at the University of Montana, receiving his MFA in 2009. Since then, he has been a Resident Artist at the Archie Bray Foundation, MT, The Clay Studio, Philadelphia, PA, and Guest Artist/adjunct instructor at the Tyler School of Art, Temple University Philadelphia, A visiting Artist/Ceramics Studio Technician/ instructor at the University of Arkansas, Fayetteville, AR, also visiting Assistant Professor at Centre College, Danville, KY. He is currently an instructor at the University of Arkansas Little Rock, AR. Yamada is a sculptor that creates layered narratives within his figurative works.
Artist Statement
"I moved to the United States from Japan as a foreign exchange student. My story begins with the limited knowledge of the English language I came here with. My primary commonality with other people and with my surroundings was of the human gesture: facial expressions, body motions, the darting of a hand or blinking of an eye. In my struggle to learn the language and communicate through speech I gained a strong empathy for the universal experiences that seem to provide the undercurrent to language. I gained awareness for the complexities of our daily functions, and the social infrastructures that subtly guide these interactions. I seek figurative extensions of these shared experiences. The vocabulary consists of gestures, patterns, textures, colors and rhythms. In conversation these qualities bring the figure to life." -Kensuke Yamada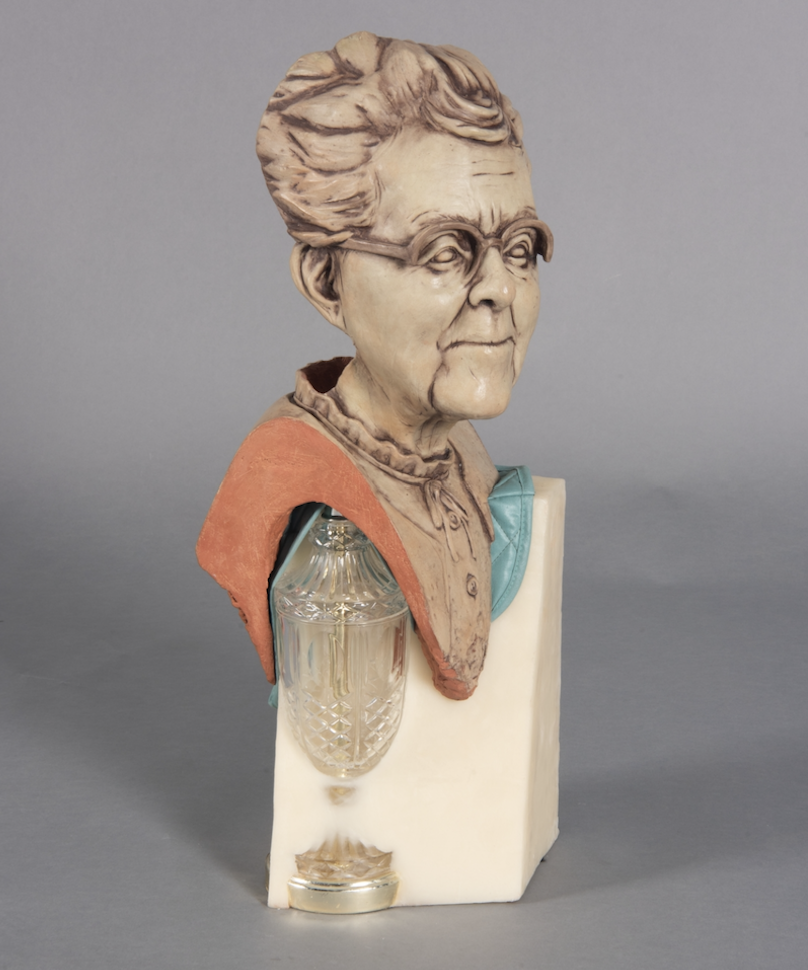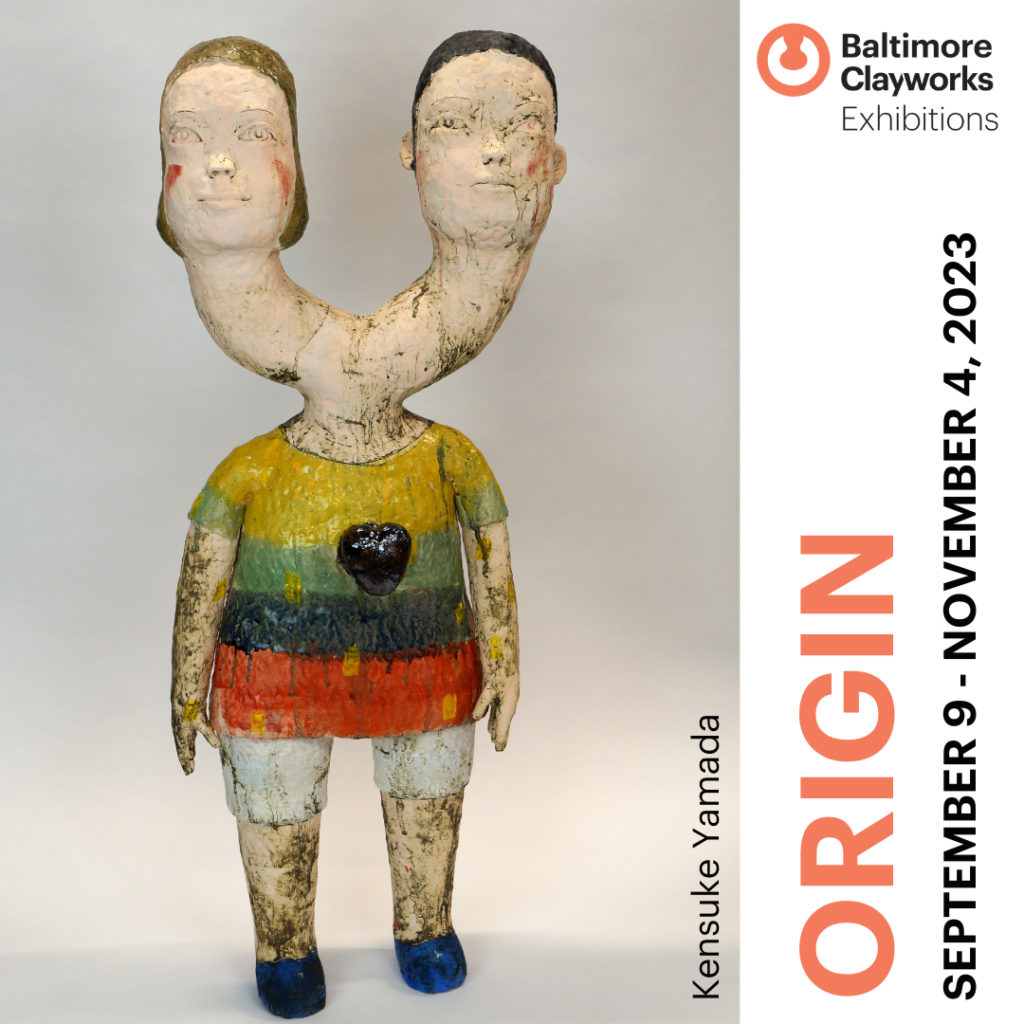 Opening Reception: Saturday, September 9, 6:00 – 8:00 pm
Main Gallery:
ORIGIN, Curated by Kensuke Yamada
Solo Gallery:
New Kids on the Block (September 9 – 30)
Octoberfest – Beer Stein and Wine Goblet Invitational (October 7- November 4)
Community Arts Gallery:
During the summer of 2023, Clayworks had the opportunity to collaborate with three community partners, Arlington Elementary School, St. Francis Neighborhood Center and Blind Industries and Services of Maryland.
Through these partnerships, students from the three organizations had the opportunity to create decorative and functional ceramic pieces. Instructors taught students many clay techniques, including coiling, slab building, and pinch pot methods to create a variety of unique works. Additionally, students experimented with using molds to create vessels and stamps to add textured detail.
Students from St. Francis also had the chance to work on a number of textile projects, including weaving, tie dying, puppets and a narrative quilt project. Featured in the Community Arts Exhibition is the collaborative quilt project that reflects on summer memories. Students looked at the art of Faith Ringgold to learn about how they could tell a story on fabric. They drew fun memories of summer on fabric and used stencils to paint the repeating symbols seen throughout the quilt. By doing this project, they learned that they could use their individual talents to contribute to something larger.
Summer Community Arts Instructors
Patrick Bell
Atiya Brockington
Lauren Howie
Audrey Lee Naiva
Katie Wolfe