Long-term Internship (6-12 months)
Studio Intern
This is a great opportunity for students who just completed undergraduate studies in Ceramics or Sculpture. A Studio Intern will work approximately 15-30 hours per week with Education Coordinator and Facility Manager on classroom maintenance, glaze mixing, kiln firing, and some administrative staff for various projects such as creating organizational gifts for donors, special events, exhibitions, and other studio-oriented assignments. In exchange of the service, the intern will have an access to the studio and its shared work space and storage shelves. The intern will be surrounded by resident artists and instructors on a regular basis, and it is up to him/her to connect with and learn from them during the duration of the service. (Please apply with a portfolio of your current work.)
Education Intern
This is a great opportunity for Studio Art, Art Education, Elementary Education, and Child Development majors interested in children and clay. The Education intern will assist the Education Coordinator with educational programming and basic classroom upkeep including cleaning and organizing. Interns will also have the opportunity to support our popular Children's Summer Camp. Duties will include supervising students inside and outside of the classroom during the camp hours, helping to foster student's creativities, providing technical assistant to teachers in the classroom, and helping to promote healthy working environment for students.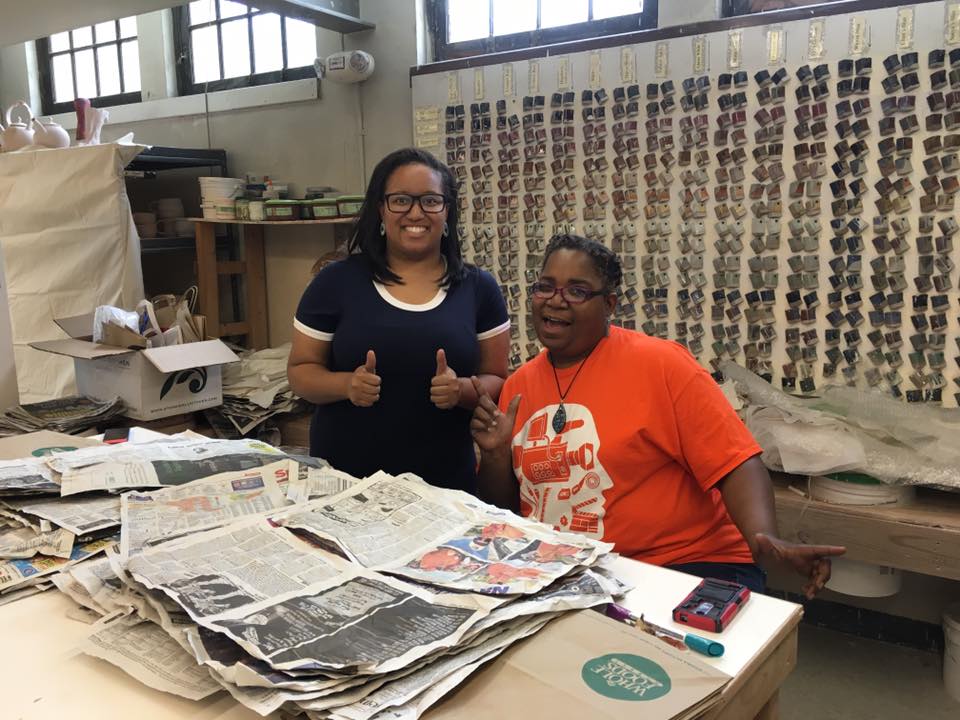 Short-term Internship (2-6 months)
Fall/Spring Semester and Summer Intern
Interns will be assigned to various tasks under a supervisor in development, marketing, graphic design, special events, exhibition, gallery, education, community arts, or facility management. Assignment and hours to be determined by interns interest and organization's need.
If you need to arrange school credit for an internship, please contact your academic advisor and career services at your school and they can give you the paperwork and requirements for credit (if applicable). If you need Clayworks to fill out any forms or documents, please don't hesitate to ask.
Special Internship (to be arranged)
Some institutions offer very short-term intensive periods of internship time for students (i.e. daily for one month.)  If your school has this arrangement, we can discuss the possible assignments to a special project. Please email Info@baltimoreclayworks.org or call 410-578-1919 to arrange an interview.