Marketing Coordinator Position
Baltimore Clayworks is a community-centered ceramics institution in the Mt. Washington neighborhood of Baltimore, Maryland. We are known for our attentiveness to our city, and for our national and international reputation for artistic excellence, artists' support, and community involvement. The mission of Baltimore Clayworks is to develop, sustain, and promote an artist-centered community that provides outstanding educational, artistic, and collaborative programs in the ceramic arts. Its core values are artist-centeredness, excellence, inclusivity, integrity, and joy. Baltimore Clayworks is committed to promoting diversity, equity, access, and inclusion in all aspects of the organization. We seek to attract a diverse applicant pool for this position. 
Baltimore Clayworks is looking to hire a versatile Marketing Coordinator (MC) to help position and promote its mission. The MC will use their skills and an omnichannel approach to marketing to support the organization's classes and workshops, exhibitions and events, artists and studios, community arts programs, retail shop, and fundraising efforts.  More information on Marketing Coordinator Position.
Summer Camp Teachers
Baltimore Clayworks will begin accepting Summer Camp Instructor applications for the 2022 season beginning February 1, 2022.
To apply, please download and fill out our Summer Camp Instructor Application and email it to our Artist and Children's Program Manager, Kevin Rohde, at kevin.rohde@baltimoreclayworks.org.
Teachers for Adult Classes
Baltimore Clayworks is always looking for clay teachers for our Mt. Washington campus, and accepts class proposals each session. If you would like to propose a class, please download and fill out our Class Proposal form and email it to our Education Coordinator, Matt Hyleck, at matt.hyleck@baltimoreclayworks.org.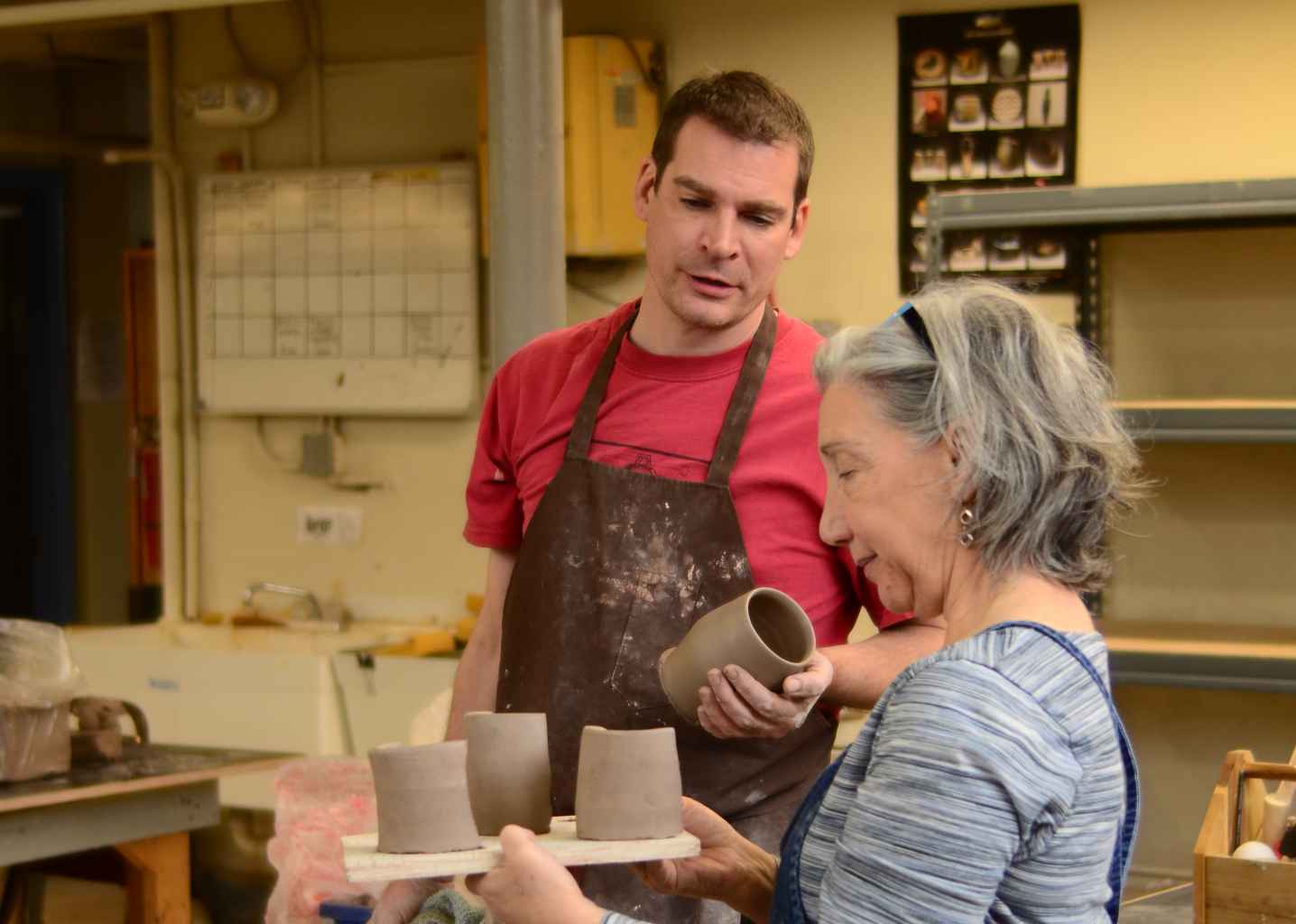 Internships
Baltimore Clayworks also has a robust Internship program. For more information, please visit our Internships page.