Mi CASA, Su Casa: January 11 - May 5 in the Community Arts Gallery
Mi CASA, Su Casa runs from  January 11th through February 28th in the Baltimore Clayworks Community Arts Gallery.  The exhibition features a Baltimore Clayworks commission in partnership with CASA of Baltimore and is funded through the Gutierrez Memorial Fund.
George Rodriguez, a nationally recognized sculptor, created a community-selected work that resonated with CASA.  Along the sculpture, tiles for the foundation of the sculpture that allowed for more than 90 participants to have a hand in the final work. This large sculpture will live in our gallery before being permanently installed outside CASA.  This exhibition also features art from workshops held at CASA, led by George Rodriguez, Vianney Paul, and Emani Carter. 
Free and Open to the Public, Tuesday – Saturday from 10am to 5pm. Mask and social distancing required.
As Baltimore's premier non-profit ceramic art center, Baltimore Clayworks has been cultivating clay and community for over 40 years. Connected deeply with Baltimore city and community, we bring the most talented local, national, and international ceramic artists to our campus in Mt. Washington and to community sites across the region. We strive to provide high-quality ceramic arts instruction for the enjoyment and enrichment of all.
Baltimore Clayworks believes that all people have the right to participate in every aspect of creating with clay. Clayworks Community Arts is committed to the philosophy of inclusion and is dedicated to promoting community participation of children, adults, senior adults, and people with disabilities.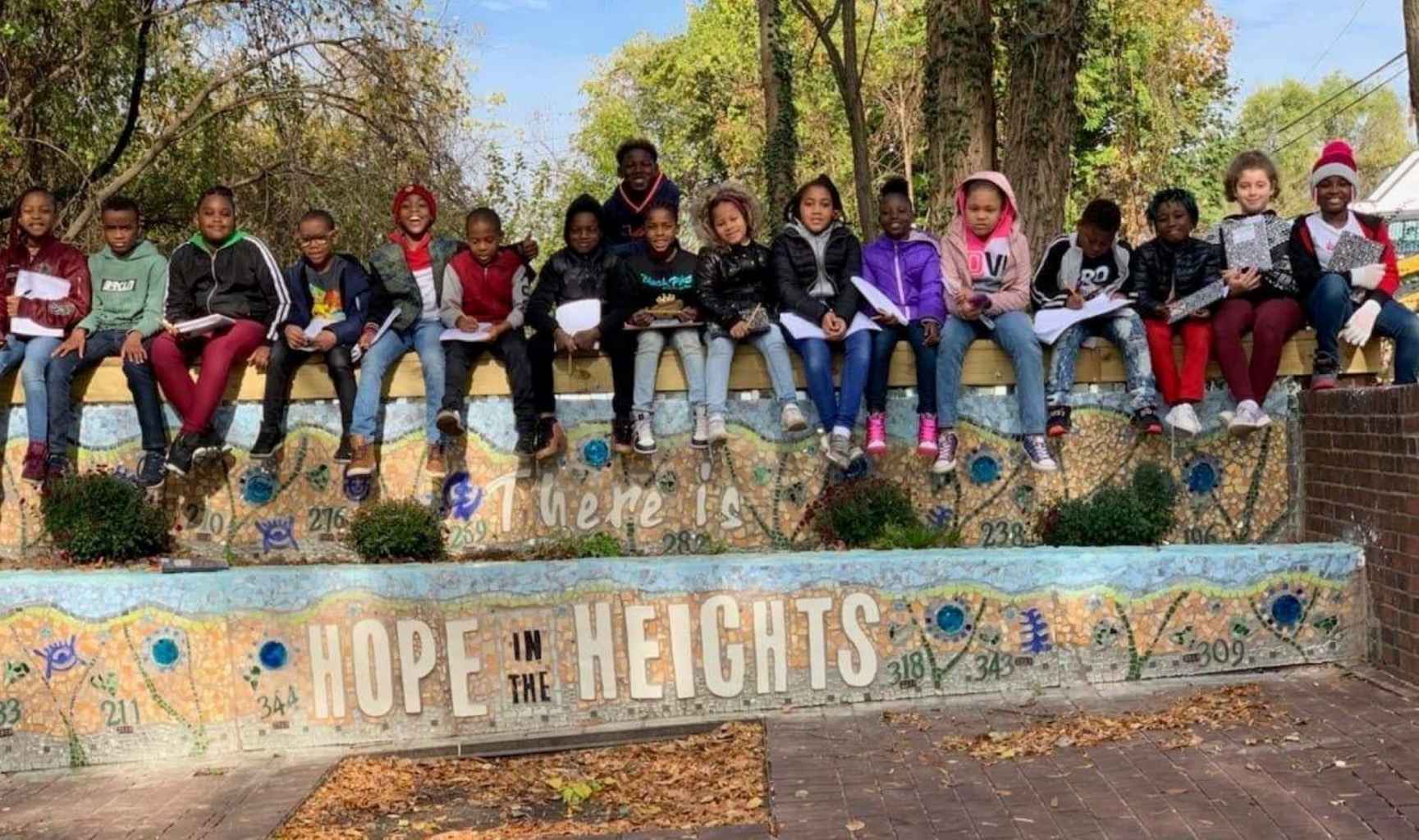 Over the years Clayworks has provided ceramics classes at multiple schools, community centers, churches and other outreach and recovery programs throughout Baltimore City and the surrounding regions. Current partnerships include:
Baltimore Clayworks was awarded a Baltimore Children and Youth Fund grant for 2018 -2020, to run a number of out-of-school time clay classes and to host an Urban Arts Leadership Fellow.
They also are funding a pilot program (now heading into its second year) Baltimore Clayworkforce Development Program with the Baltimore City Public Schools Office of Special Education, Department of Transition Services. Students in this program have cognitive disabilities and are 18-21 years old. They come to Baltimore Clayworks' campus for three ten week sessions, three times per week, with their teacher and paraprofessional. The clay class is designed for both artistic expression and workforce development and will eventually incorporate 3D printing. The class  introduces many concepts and opportunities to learn career preparation, and self-expression/self-advocacy. Students exhibit and sell their work in the Community Arts Gallery.  
Baltimore Clayworkforce Development Program Funded in Part By 

Resident Artist Hannah Pierce inaugurated our Abilities Fellow program in 2018-2019. Hannah  worked with Make Studio, Hussman Center of Towson University, and the Brighter Stronger Foundation.
In addition, Baltimore Clayworks has organized the creation of murals and public artworks, connecting nationally renowned artists with citizens in Baltimore City and statewide to produce collaborative, permanent works in communities where people live. Participating Artists and community sites have included:
Angelica Pozo, Cleveland, OH at Waxter Center in Baltimore
Carlos Alves, Miami, Fl. At CC Jackson Rec Center
Leroy Johnson, Philadelphia, PA at St. Frances Academy Community Center, Baltimore City
Herb Massie, Baltimore, MD with Mondawmin Coordinating Council, Living Legacy Foundation, Jubilee Arts, and Park Heights Renaissance, Baltimore, MD
Laura Jean McGloughin, Pittsburgh, PA with Good Shepard Center, Halethorpe, MD
Myung Rye Kim, from Seoul, Korea with Sheppard Pratt Hospital, Towson, MD
Ching-Yuan Chang, Taiwan, ROC with Baltimore Clayworks, Baltimore MD
Dominique Hellgeth, Baltimore, MD with Jubilee Arts, Baltimore, MD
Mike Alewitz with six sites in Worcester, Somerset, Harford, and Baltimore Counties and Baltimore City.
Baltimore Clayworks maintains its commitment to the communities we serve throughout Baltimore City and in the region. If you are a community group interested in hosting clay programming at your location, please contact Christina Marsh, Community Arts Manager, at christina.marsh@baltimoreclayworks.org.