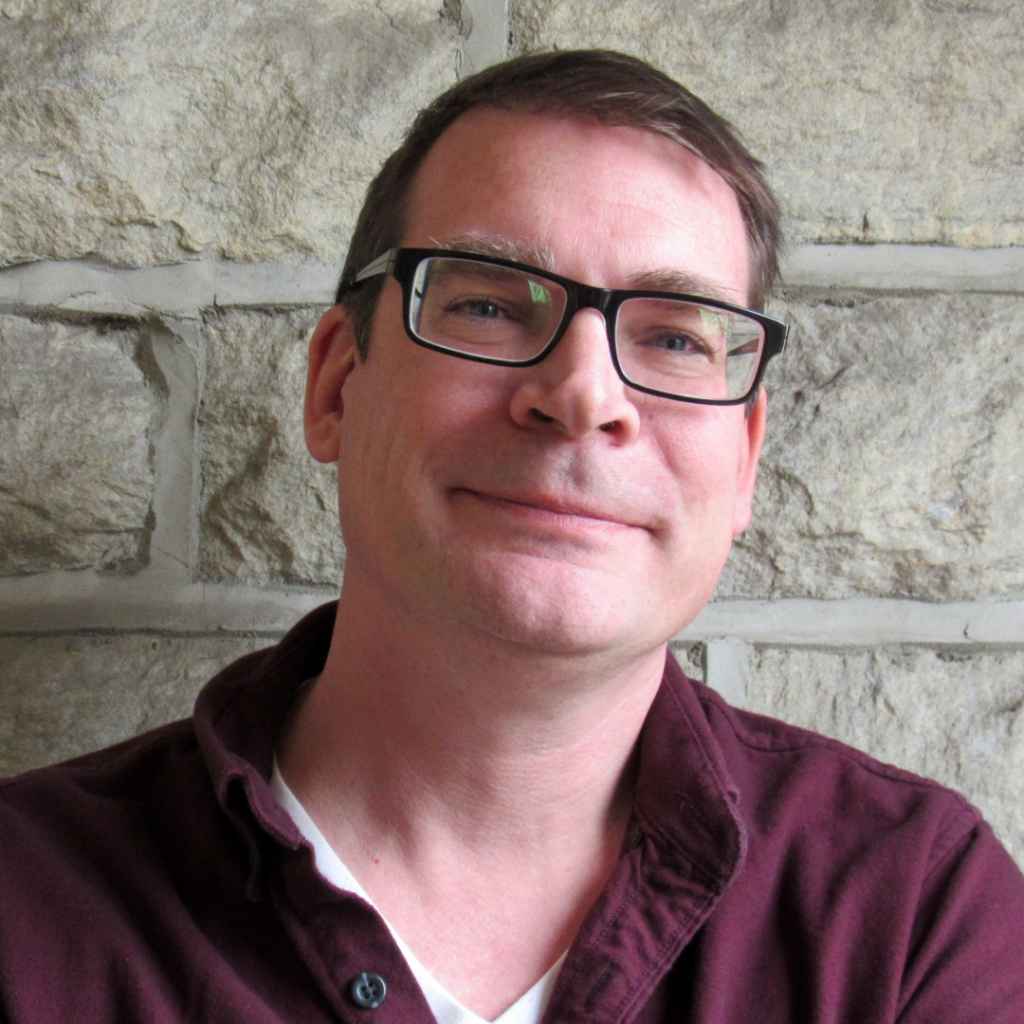 Matt Hyleck (he/him)
Executive Director
matt.hyleck@baltimoreclayworks.org

Matt is a highly respected ceramic artist and instructor, and maintains an active ceramics practice. He has been the Education Coordinator for Baltimore Clayworks' Mt. Washington campus since 2000. Matt received his B.F.A. in Ceramics at Xavier University in 1997. When not in his office Hyleck balances his time crafting utilitarian pottery in his studio, reading as much as possible, hiking Maryland's finest trails and spending excessive amounts of time building LEGO with his family. Visit www.matthewhyleck.com to see his artwork.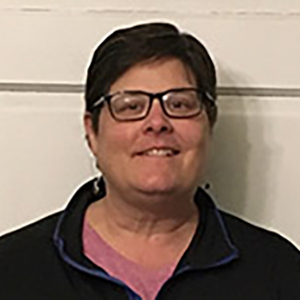 Maryjane S. Goetschius (she/her)
Director of Finance and Administration
maryjane.goetschius@baltimoreclayworks.org

Maryjane, aka Mj, comes to Baltimore Clayworks after working for a sexual violence agency for 20 years managing their finances, grants, human resources, and operations. She worked in the for-profit world for a decade before deciding that she wanted her employment to impact the greater good. Mj received her Masters degree in Public Administration from the University of Baltimore. Her first job after graduating was Director of Operations with a worker-owned cooperative. She likes that her ability to manage the financial and operational aspects of a nonprofit enable the talented staff to get their job done. She enjoys reading, biking and traveling. She and her spousal unit enjoy frequent travels.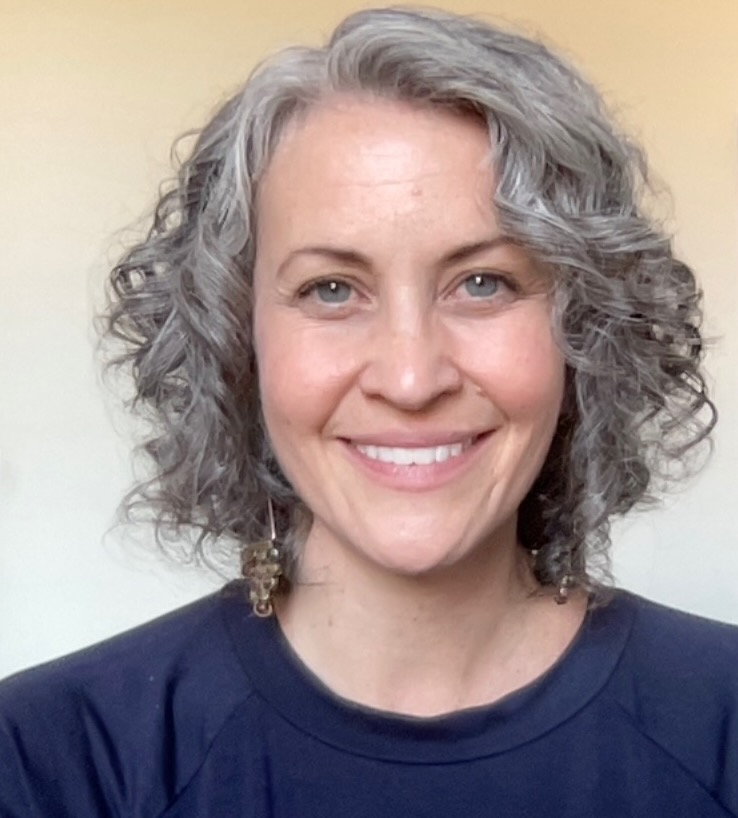 Claire Carberry (she/her)
Director of Development
claire.carberry@baltimoreclayworks.org
Claire Carberry believes that art truly has the capacity to transform lives and is thrilled to be a part of the Baltimore Clayworks team of dedicated, talented and mission-focused members. While Claire has been fundraising and event planning for arts organizations and other non-profits for much of her career, she has only recently thrown herself into working with clay. Time at the potter's wheel has taught her that if one wants things to turn out well, sometimes one just has to "relax and let go". If she's not in the studio, you can find Claire recharging in nature, singing and acting on stage, traveling or just soaking up time with her family.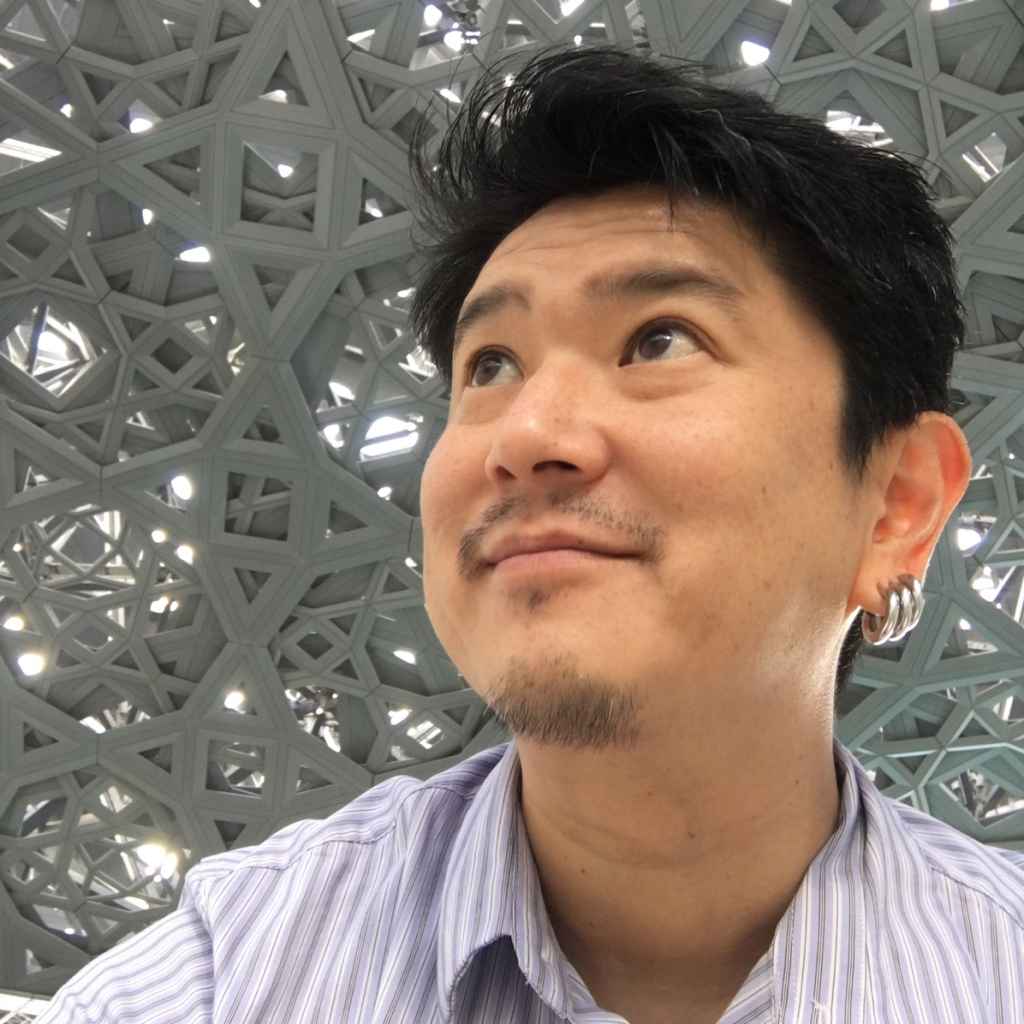 Yoshi Fujii (he/him)
Director of Exhibitions and Shop
yoshi.fujii@baltimoreclayworks.org
Yoshi Fujii, from Fukuoka, Japan, earned his M.F.A. from Southern Illinois University Carbondale and came to Baltimore Clayworks as the recipient of Lormina Salter Fellowship in 2008. While he creates delicately carved functional pottery, he teaches at colleges and community centers in the region, including Baltimore Clayworks, and leads workshops nationally and internationally. Visit yoshifujii.com to view his artwork.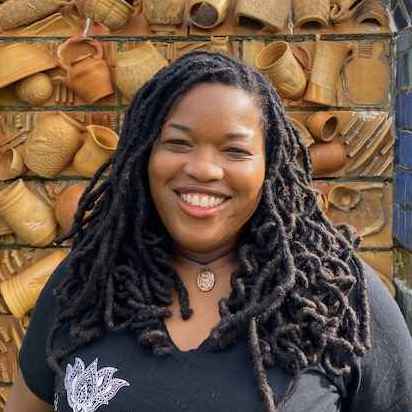 Christina Marsh (she/her)
Director of Community Arts and Engagement 
christina.marsh@baltimoreclayworks.org

Christina Marsh is an innovative and creative leader connecting communities through artistic expression, collaboration, and restorative practices. Her work focuses on strategic planning, program implementation and curriculum building while advocating.  She is a nationally recognized visual artist and educator and has worked in arts education and administration for more than a decade. As an Artist she has connected to diverse communities in several states utilizing art as a method of connecting and creating visual narratives. Christina is also a trainer for Mental Health First Aid for Youth, Trauma Informed Practices, Calm Classroom and several other topics related to mental wellness. Christina holds a BFA from Memphis College of Art in Photography and Art History, a MFA from University of Illinois Champaign-Urbana in Studio Arts and a MA from Maryland University of Integrative Health in Health and Wellness Coaching.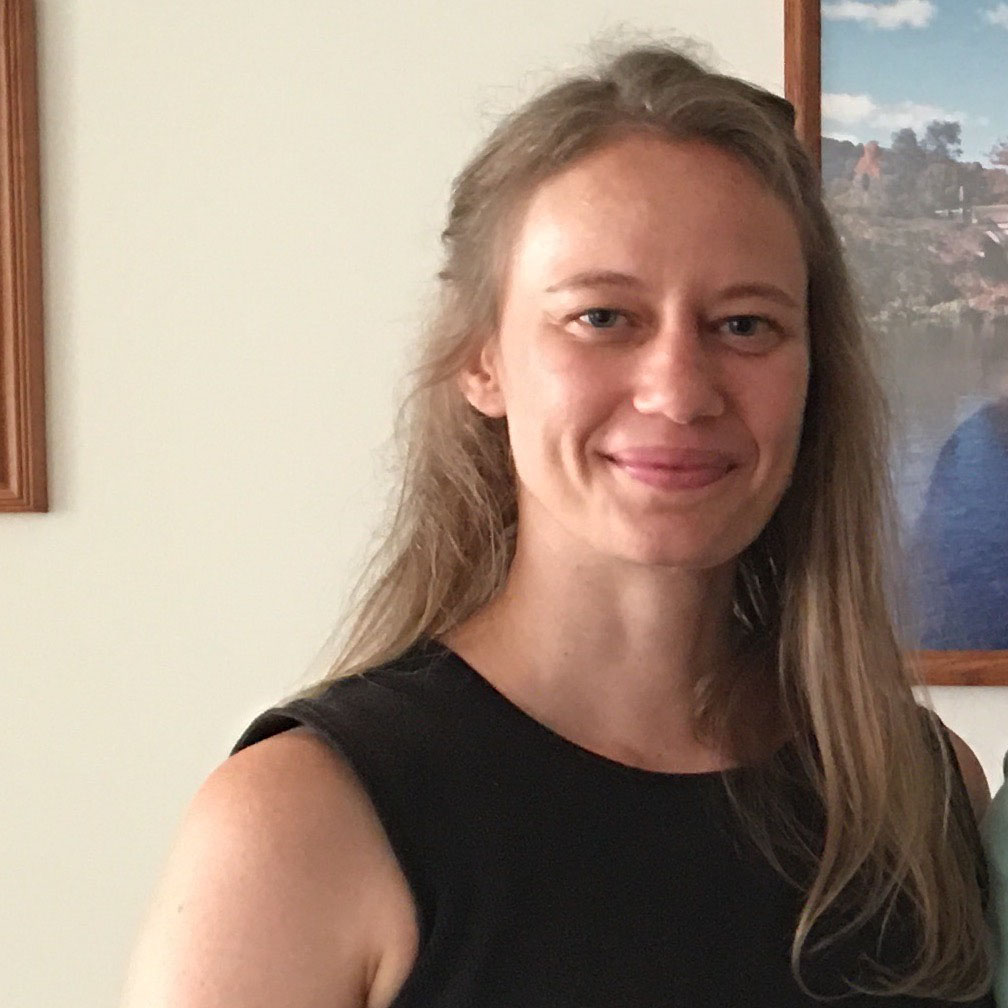 Rebecca Morton (she/her)
Artists and Studio Manager
rebecca.morton@baltimoreclayworks.org

Rebecca Morton was born in Lewisburg, PA. Rebecca joined Baltimore Clayworks after living in Kingston, NY for the past five years. She taught at various ceramic art centers throughout the Hudson Valley and at Dutchess Community College while maintaining her own studio practice. Rebecca earned her BFA from the New York State College of Ceramics at Alfred University in 2004. In 2002, she participated in an International China Ceramic Cultural Exchange where she traveled throughout China and spent time working at the Sanbao Ceramic Art Institute at Jingdezhen. After graduation, Rebecca moved back to PA where she designed and built her own ceramic studio with successful operation for ten years. Rebecca earned her MFA from the State University of New York at New Paltz in 2017. She has exhibited her work throughout the United States. She enjoys being close to nature, reading, cooking, making soap, traveling and spending time with friends and family. Visit rebeccamorton.com to view her work.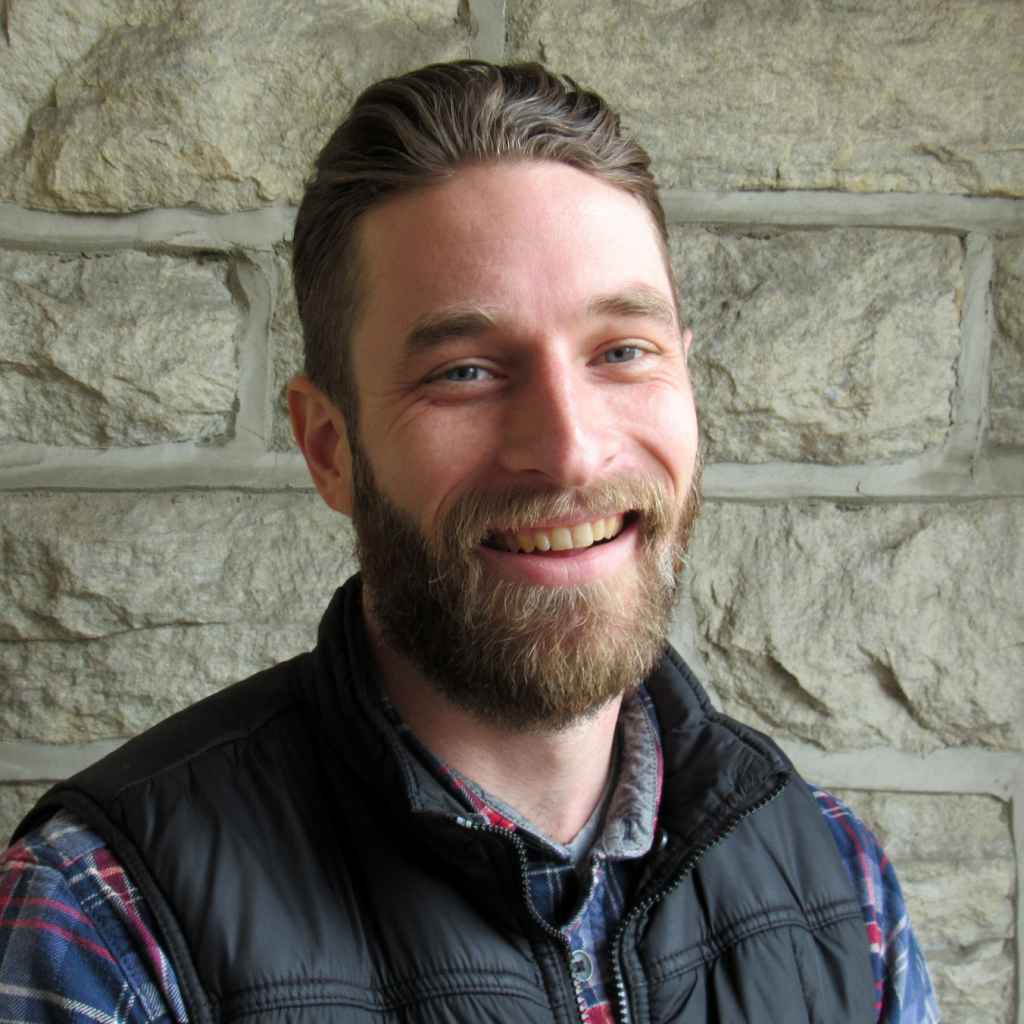 Kevin Rohde (he/him)
Director of Education
kevin.rohde@baltimoreclayworks.org

Kevin Rohde first came to Baltimore Clayworks in 2013 as the recipient of Baltimore Clayworks Lormina Salter Resident Artist Fellowship. Primarily a sculptor of the human figure, Kevin has taught extensively in the Clayworks studios as well as several area universities and colleges since making Baltimore his home. In 2018, he joined the Clayworks staff. Kevin is left handed, but shakes with his right. Originally, from Binghamton, NY he exhibits most of the symptoms of an upstate New Yorker, including but not limited to a penchant for lake effect snow, speedies, garbage plates, and is an active member of the BBFRP (Buffalo Bills Fan Recovery Program).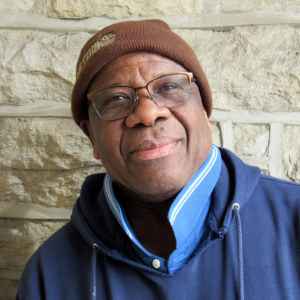 Sam Wallace (he/him)
Facilities Manager
sam.wallace@baltimoreclayworks.org

Samuel Wallace is a traditional Jamaican potter who learned to make pots with his extended family in the backyard pottery sheds in rural St. Elizabeth parish. Wallace became a resident artist at Baltimore Clayworks in 1993, after he found the organization in the yellow pages while looking for kiln rental. Wallace has been a Resident Artist, and is a current teacher, exhibitor, and Facilities Technician.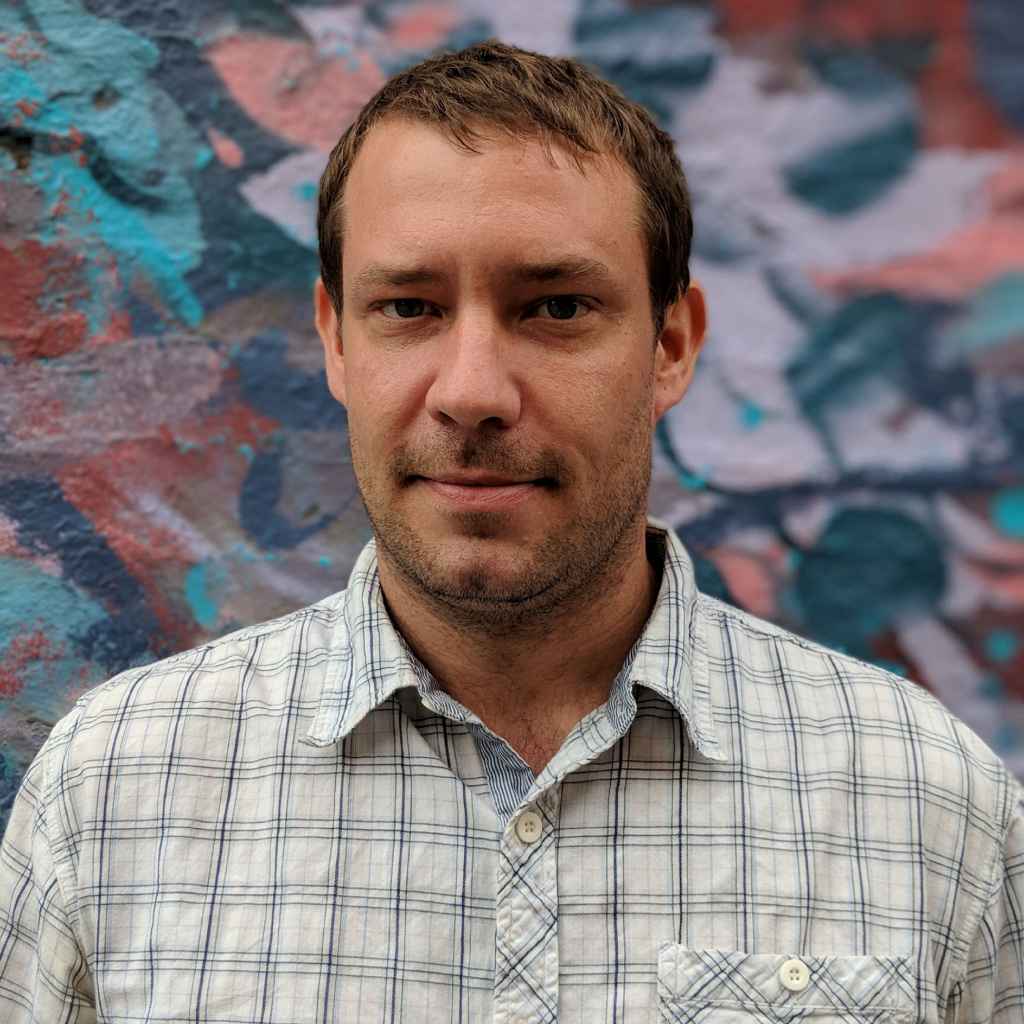 Jeremy Wallace (he/him)
Wood Kiln Technician
info@baltimoreclayworks.org

Jeremy Wallace is a wood and soda fire potter originally from Minnesota. He received his BFA in Ceramics from the University of Wisconsin Superior in 2009. Jeremy's work uses form, texture, and atmospheric firing to capture the beauty of raw clay in the finished vessel. Interested in the community aspect of wood firing, Jeremy gained experience as a wood kiln assistant at Baltimore Clayworks for two years before completing a year-long residency at the Morean Center for Clay in St. Petersburg, FL. Jeremy returned in 2014 as the Lormina Salter Fellow at Baltimore Clayworks. He has exhibited nationally, and taught classes and workshops at multiple clay studios, including Touchstone Center for Craft. In 2016 he was chosen as a Ceramics Monthly Emerging Artist. He is currently teaching at Baltimore Clayworks and is the wood kiln technician. Visit jeremywallaceceramics.com to view his artwork.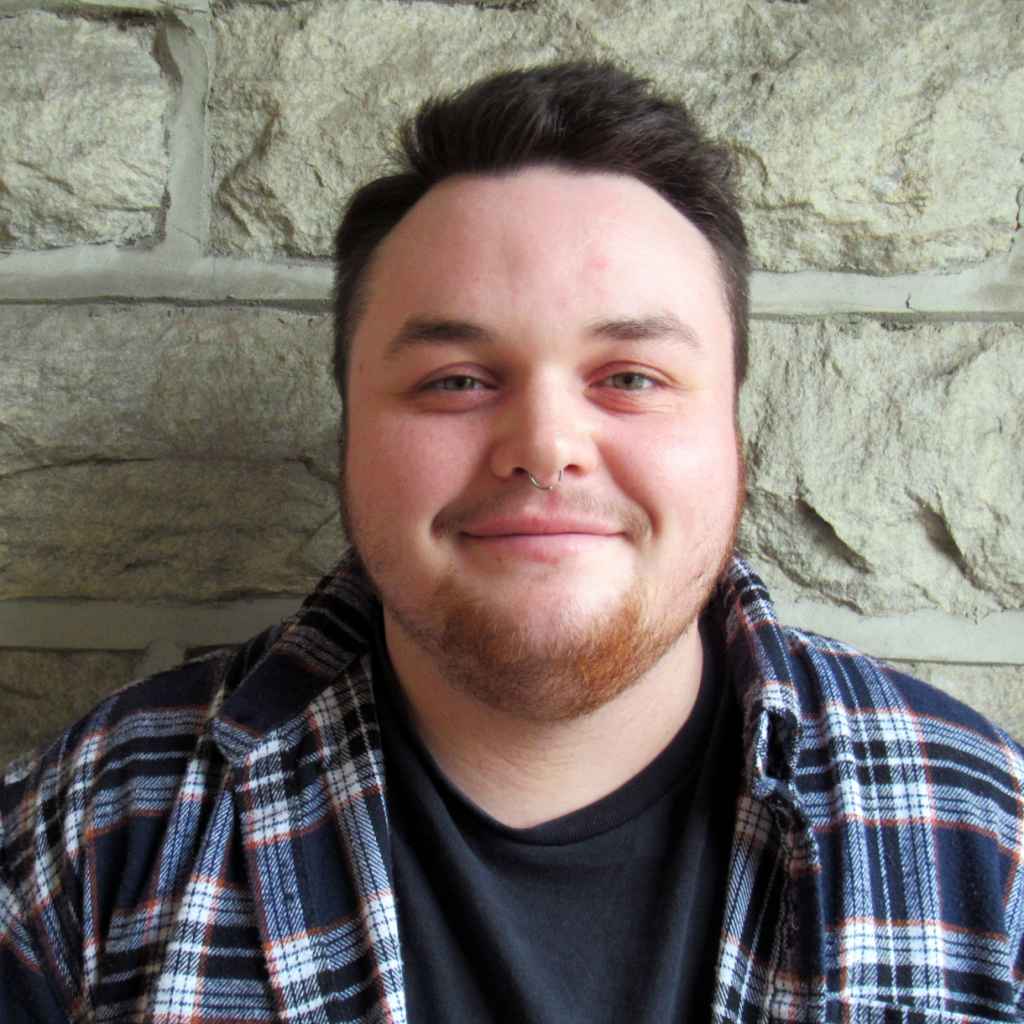 Keagan Yingling (he/him)
Front Desk Associate
info@baltimoreclayworks.org

Keagan Yingling lives in Baltimore City with his partner and two cats, Fish and Simone. He assists with the shop and is currently teaching workshops. Part time ceramic artist, full time Stevie Nicks super fan. Keagan plans on pursuing a degree in Environmental Science as well as taking classes at Baltimore Clayworks.
Gary Salmon (he/him)
Facilities Assistant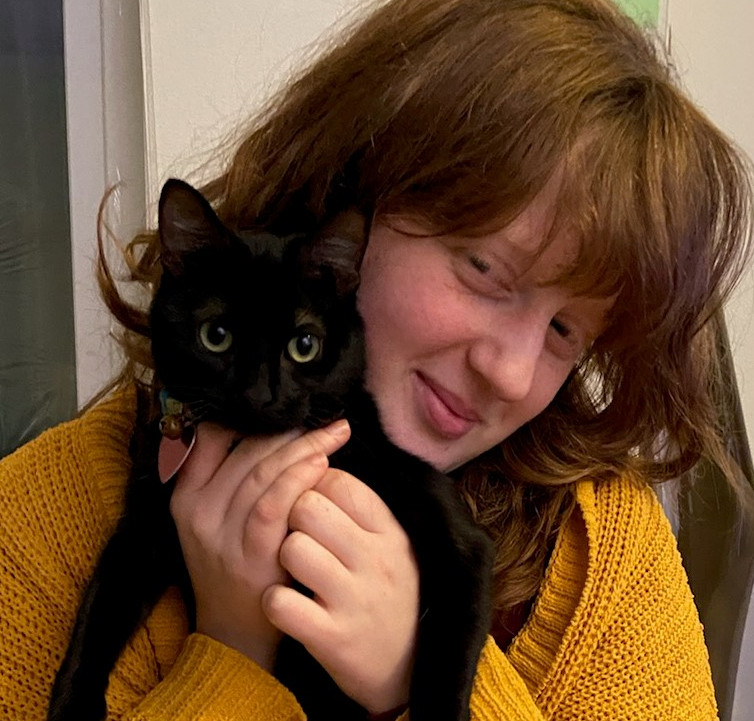 Donovan Kramer (they/them)
Front Desk Associate
Donovan Kramer is an undergraduate student at Maryland Institute College of Art studying ceramics, and is concurrently pursuing a Masters of Arts in Teaching. They primarily use handbuilding techniques to create abstract sculpture and home goods. Their favorite materials are earthenware and homemade paper clay. Donovan loves watching reality television, caring for plants, and attempting the New York Times crossword puzzle.
Interns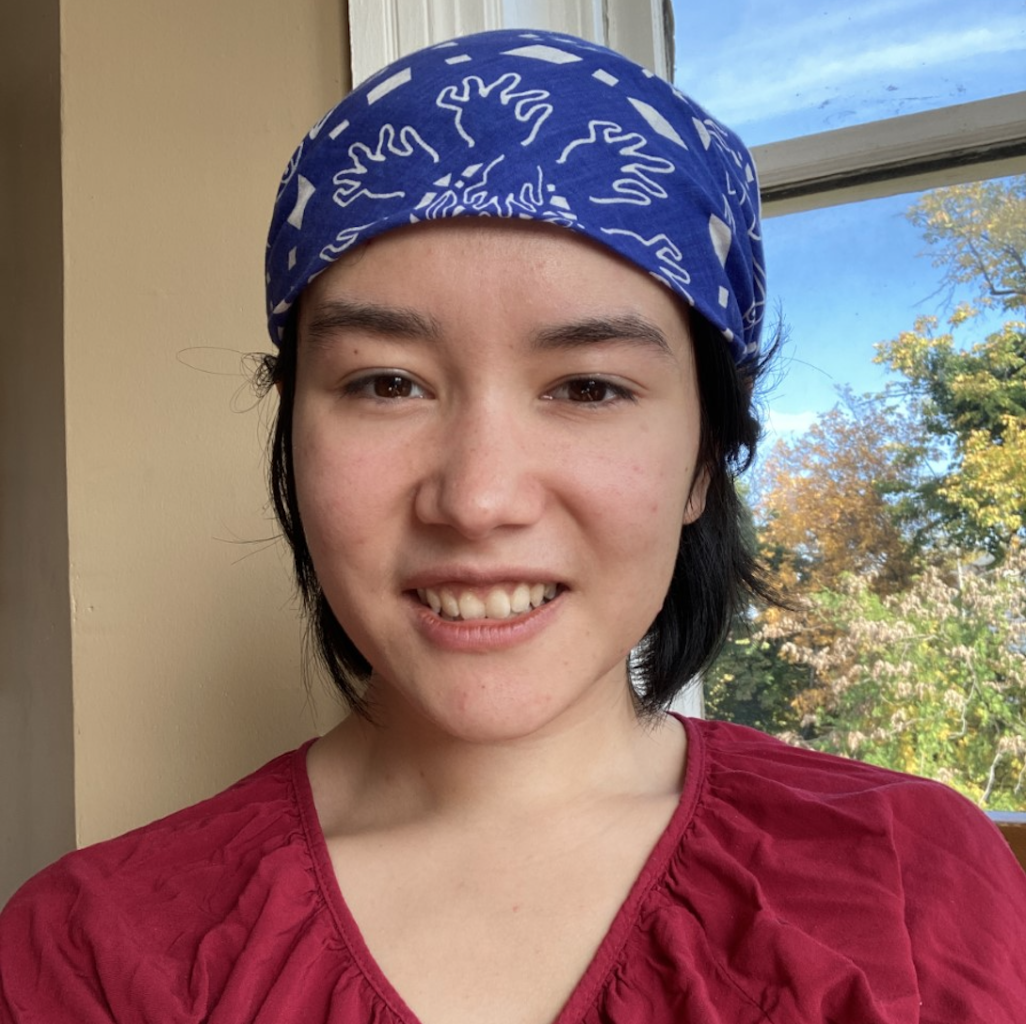 Audrey Lee Naiva, Community Arts Intern (she/her)
Audrey Lee Naiva is an artist and aspiring educator from Milwaukee, WI. She recently graduated from the Maryland Institute College of Art with a BFA in Fibers, and now she is partnering with Clayworks through MICA's Community Art Collaborative. In her studio practice, she blends the colors of natural dyes through experimental, low tech weavings, but she also enjoys quilting, drawing, making memes, and playing the guitar. Audrey is excited to learn more about teaching art and working with clay!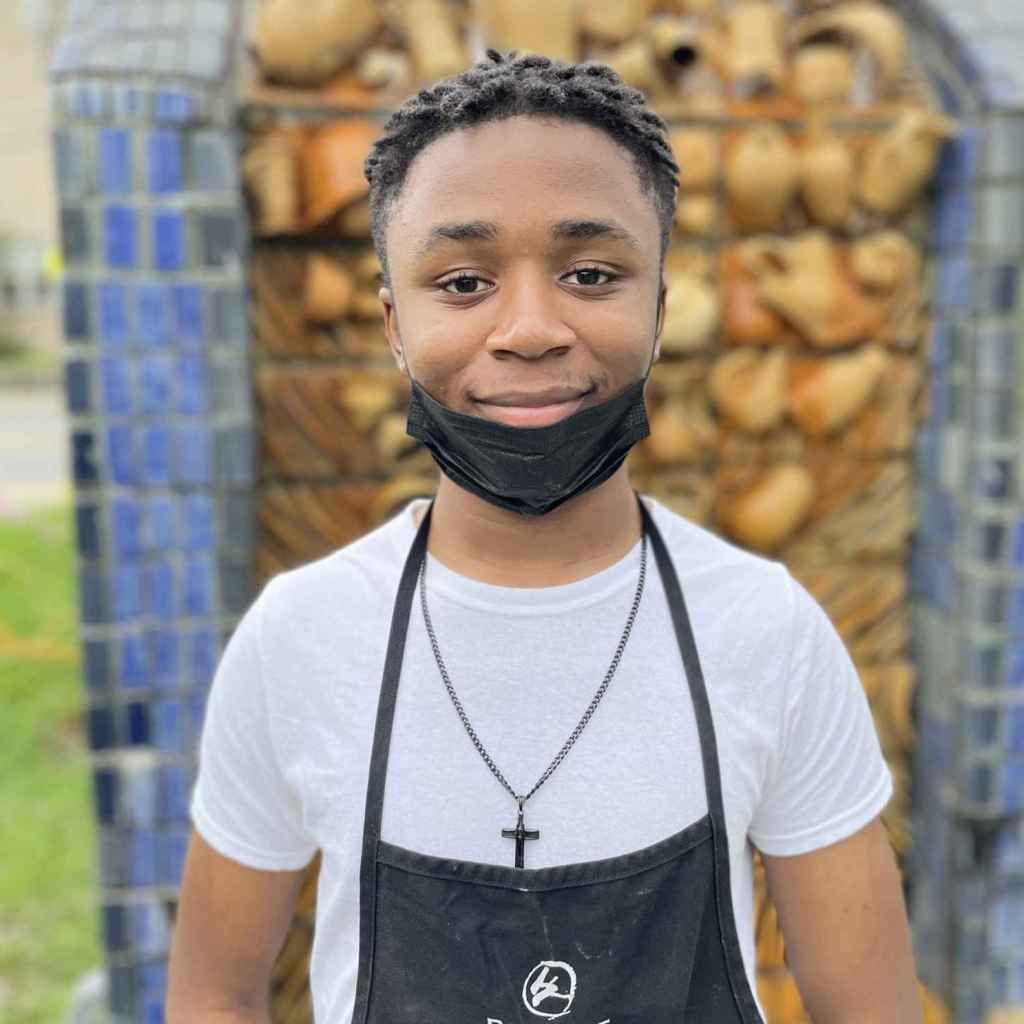 Jordan Thomas, Bloomberg Arts Intern (he/him)
Jordan Thomas is a member of the Bloomberg Arts Internship program sponsored by Arts for Learning Maryland. He is an artistic student entering his senior year at Reach Partnership.