Sign up now to experience the flash of the Baltimore Clayworks Noborigama! Your pots may take on a rich variety of colorful flashing and deposits from wood ash or salt depending on which chamber you choose. We fire the wood chamber throughout Saturday into the evening, finishing the salt chamber Sunday morning which allows plenty of time for shared conversation and food.
The Wood Kiln Firing Team Makes it through the Coldest Night in January 2022!
Sara Hutton / Ronni Aronin / Jeremy Wallace, Wood Kiln Technician / Tim Duncan, Wood Kiln Assistant.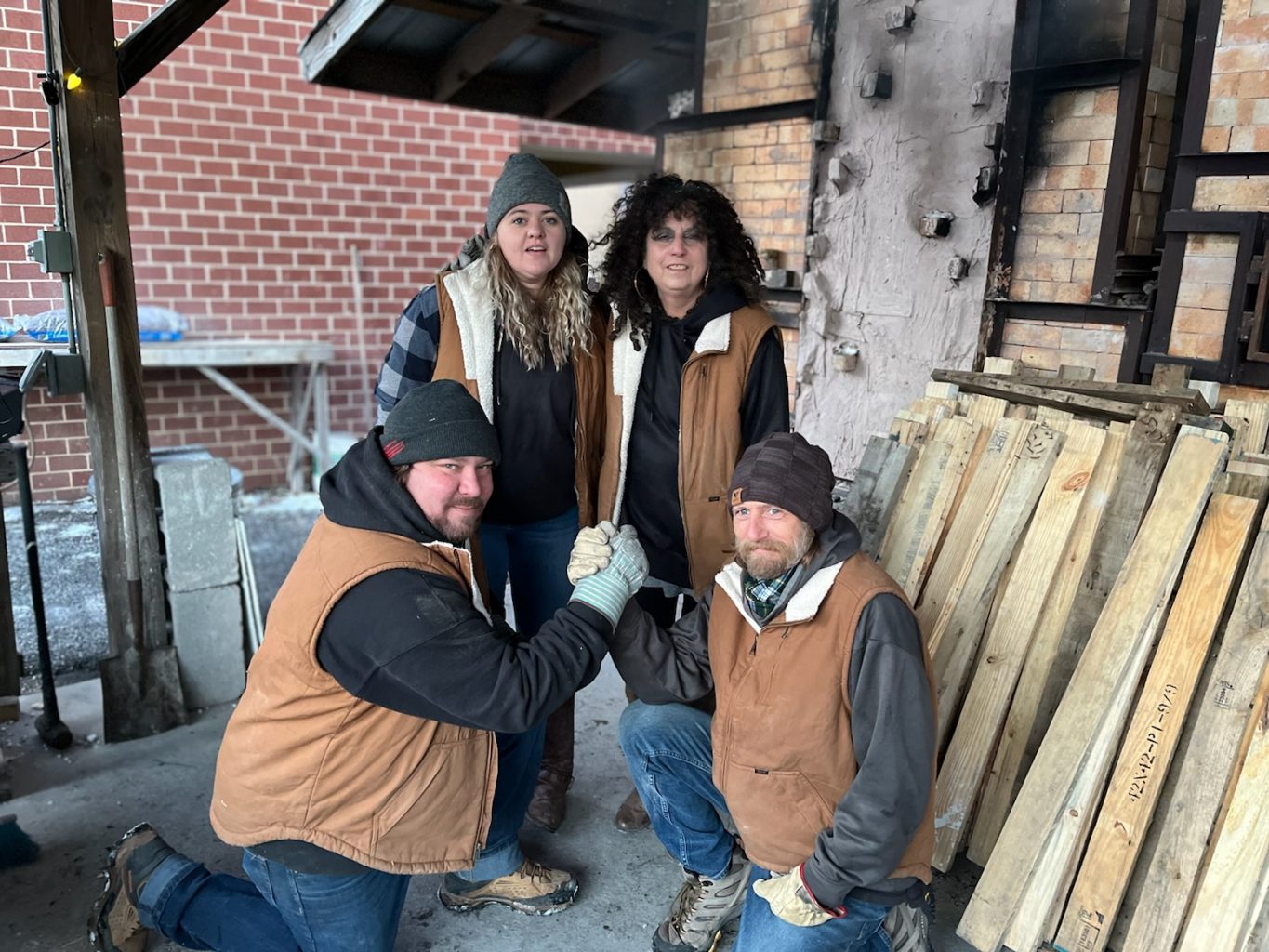 Everyone will have an opportunity to choose shifts in preparation and during the firing process. Cost depends on number of shares. One share constitutes kiln space equal to 12" x 12" x 54".  We encourage everyone to create a diverse range of work for this kiln. Glaze time, included with rental share, may be scheduled in advance using B-Basement Glaze Station calendar. 
Limit 2 people per 1-hour time slot. If you have any questions, please contact Kevin.Rohde@baltimoreclayworks.org 
Clay body recommendations: #470, Soldate-60, Phoenix, #182, B-Mix 10 wood, #130 porcelain, #768
Loading and firing shifts will be limited. We will share the sign-up sheet for students/faculty once October arrives.
Thursday – wadding + assemble work on kiln pad – 10:00 am – 1:00 pm.
Thursday – loading – 1:00 – 6:00 pm.
Saturday– preheat & firing – 9:00 am to sunrise Sunday, October 22
Thursday – Unloading + shelf cleaning – 1:00 – 6:00 pm.