Sign up now to experience the flash of the Baltimore Clayworks Noborigama! Your pots may take on a rich variety of colorful flashing and deposits from wood ash or salt depending on which chamber you choose. We fire the wood chamber throughout Saturday into the evening, finishing the salt chamber Sunday morning which allows plenty of time for shared conversation and food.
The Wood Kiln Firing Team Makes it through the Coldest Night in January 2022!
Sara Hutton / Ronni Aronin / Jeremy Wallace, Wood Kiln Technician / Tim Duncan, Wood Kiln Assistant.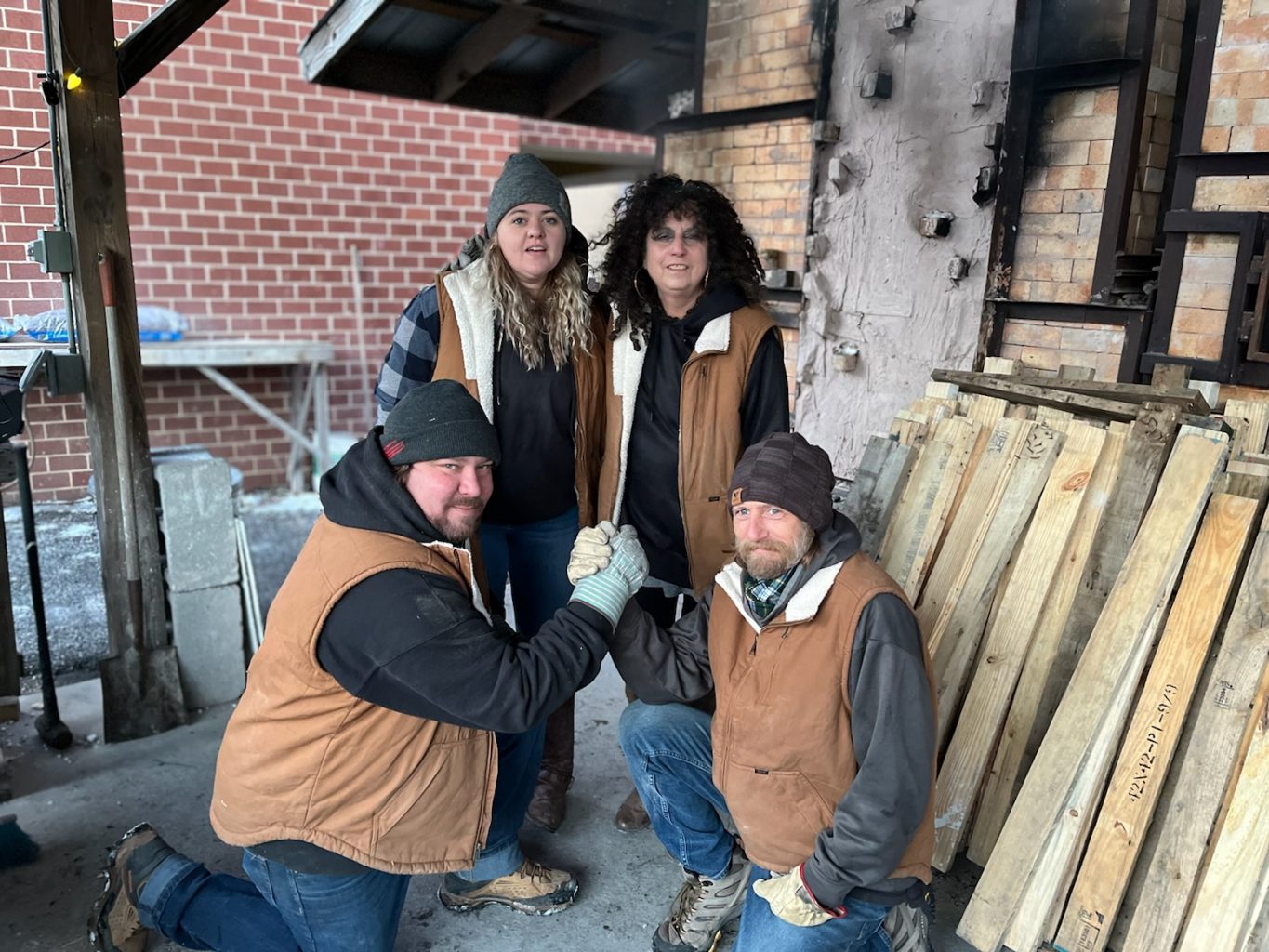 Everyone will have an opportunity to choose shifts in preparation and during the firing process. Cost depends on number of shares. One share constitutes kiln space equal to 12" x 12" x 54". Participants are encouraged to contact Baltimore Clayworks with questions regarding appropriate clay bodies, slips or glazes for use in the Noborigama.
Curb-side bisque may be arranged in advance of firing date, additional kiln fees will apply. Glaze time, included with rental share, may be scheduled in advance by contacting matt.hyleck@baltimoreclayworks.org
Loading and firing shifts will be limited.
Thursday – glaze/load – 10:00am to finish.
Saturday – preheat & firing – 10:00am to sunrise Sunday.
Unloading will take place on Thursday following the firing.