Triumphant Traditions with Carren Clarke, Allison Coles Severance, and Mary Bowron; Theme and Variation with Mike Jabbur; 4214 37 St. NW with Carly Slade
September 7, 2019
@
8:00 am
–
November 2, 2019
@
5:00 pm
The crisp fall air will bring an invigorating array of shows to Baltimore Clayworks' galleries. Baltimore Clayworks is proud to display work that explores the traditions of ceramic art through strong individuals blazing their way to creative expression. The shows will be up from September 7 to November 2 with an opening reception on Saturday, September 7 from 6-8pm which is free and open to the public.
The Main Gallery will host Triumphant Traditions featuring a trio of women artists each working within a strong ceramic tradition: Allison Coles Severance, Carren Clarke, and Mary Bowron. Allison Coles Severance makes wood-salt-fired gems in her kiln out in Western Maryland. She celebrates the aleatory nature of atmospheric firings with wares destined for your table and hand. Functional forms clothed in serendipitous surfaces that engage all senses, containing food and conversations. The African inspired vessels and wall works of Carren Clarke evoke the strength of ancestors blended with contemporary symbolism. The Richmond, VA based artist brings a maternal care to her work and is conscious of how the past informs and shapes the beauty in her art. Expressive faces beam from vessels and invite the viewer into their realm. The late Mary Bowron (1933-2017) was a self-taught clay artist, whose individuality and assurance with the material brought admiration from the art world. She forged her own path in ceramic tradition, working out of her dining room at the beginning, exploring the forms of animals and humans, giving them a voice when they were silenced.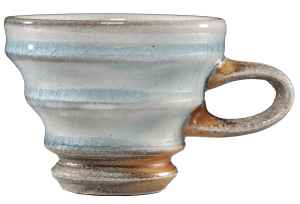 The Solo Gallery will shine with the refined porcelain wares of Mike Jabbur in Theme and Variation. A professor at the College of William and Mary in Virginia, his deft and delicate touch with porcelain creates wares of soft and flowing proportions. Designed for use, they bring beauty to daily rituals and routines. Echoing ceramic history with a modern eye, his works aim to be timeless.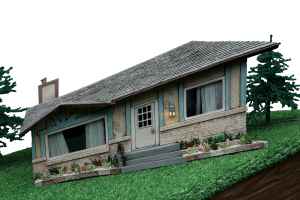 The Project Space Gallery will continue to tell stories of memories and traditions with the meticulously crafted and perspective skewing work of Carly Slade and her work 4214 37 St. NW. Depicting her childhood home and the volumes of emotions within that structure. She imbues her work with a narrative nostalgia that is sculpted into the tiniest details, bringing a story to life as if you lived it.
On display in the Community Arts Gallery will be Community Arts Summer 2019, featuring artwork created during our summer classes with Village Learning Place, Make Studio, Baltimore Clayworkforce Development Program, The Arc, and Park Heights Renaissance. There will also be images on display of the creation of "There is Hope in the Heights," a collaborative mosaic tile mural project about anti-violence with Park Heights Renaissance, Youthworks, and Safe Streets.
All exhibitions are free and open to the public.
Can't make it to the exhibitions in person? Swipe through our image galleries below for a full walk-through of each show.
Triumphant Traditions with Carren Clarke, Mary Bowron, and Allison Coles Severance
Theme and Variation by Mike Jabbur
4214 37 St. NW by Carly Slade
Community Arts Summer 2019