Clay, Community and Creativity: How We Survived the Pandemic
April 3, 2021
@
11:00 am
–
May 22, 2021
@
5:00 pm
Our Community Arts Gallery featuresworks by artists from the Glen Echo Pottery.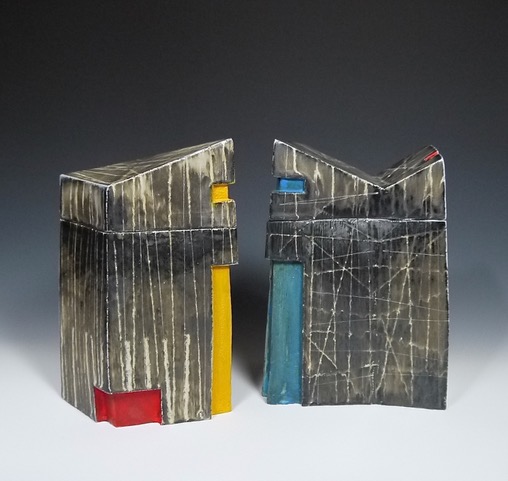 Glen Echo "has always taken great pride in the strength and spirit of our student and volunteer community. In a normal year we have about 185 students each session, and many enroll 'year-round.' With the onset of the pandemic, we instinctively knew we had the consensus of our community to dramatically reimagine our facilities and programs such that we could safely re-open our doors to accommodate almost all our students who felt comfortable attending on-site.
Perhaps the most critical ingredient to our re-opening was the trust we had that each and every one of us would carefully follow the strict protocols to ensure our collective safety. And for those who could not rejoin in-person, we created virtual peer-exchanges so that everyone could stay connected, both to their clay and to their clay colleagues. One thing we noted early-on: the dramatic shake-up of our lives during the pandemic would challenge but not diminish our creativity in clay. On the contrary, the isolation and limitations of movement spurred experimentation and new directions. This collection of works by Glen Echo Pottery artists features vessels which are essential to the rooms, rhythms and rituals of life. From a collection of comfortable cups to elegant table settings to architectural vases and boxes, they showcase the talent and tenacity of our artist community."
Featured Artists: Elka Adamowicz, Jennifer Azzariti, Anne Bowen, Cynthia Deitch, David Epstein, Linda Epstein, Christine Goh, Eun Kyumg Han, Dee Harris, Ken Kaufman, Kira Kibler, Jeff Kirk, Peter Kosa, Julie Maltzman, Seika Nakayama, Cathie Polak, Michael Poness, Marsha Slater, Dominicus So, Jean Wrathall
Saturday, April 10, 5 – 8pm*: A combined Artists Reception for all exhibitions: Clay Community and Creativity: How We Survivee the Pandemic, Coalescence, and (in)Touch:Connectivity is free and open to the public. Masks and social distancing required.
*For the Artist Reception only, you may call 410-578-1919 or sign up here for timed reservations.

fursthere