Our November Artist Spotlight feature is with Vicki Lynn Wilson. Wilson was born in District Heights, MD and moved to Oregon in 1995 after an Art Foundation year at VCU. She holds a BFA from Pacific Northwest College of Art and an MFA from Portland State University, both in Sculpture.  Wilson has been collaborating on public and private commissions with her husband, John Larsen, for over a decade. The team has completed several permanent installations including the Oregon Zoo and Main Street Oregon City. The pair was awarded multiple Presidential Volunteer Service awards for their unique neighborhood community garden. Wilson has taught Sculpture, Ceramics, Drawing and Design for Oregon colleges since 2005 and was a 2017 artist in residence at Cub Creek Foundation in Appomattox, Va. Most recently, Wilson was a Resident Artist at District Clay Center in Washington DC, and, our Fall 2019 Short Term Resident here at Baltimore Clayworks.
Question #1: What is your earliest memory of clay?
My earliest memory of clay was when my father dug post holes for a fence. The Virginia red earth was so pliable that I sat all afternoon by the pile of dirt making a duck the size of my hand.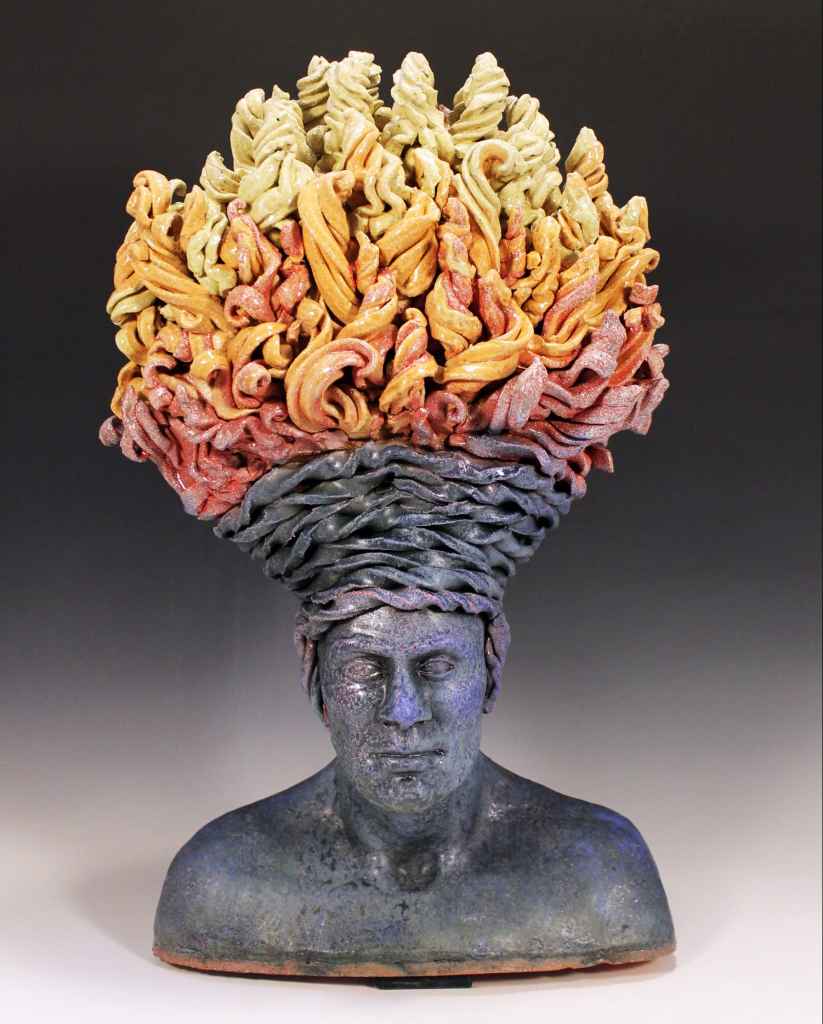 Question #2: Who inspires you and who do you hope to inspire?
I'm inspired by the lives of my family and friends. Their struggles and victories are at the heart of my metaphors. My husband, John, is sometimes my collaborator and other times my motivator. We have a pretty special thing that inspires and motivates me. There is always a special inspiration in my heart that comes from my mentor, Retha Walden-Gambaro. I was her apprentice of Sculpture from 1990-1993. She gave me my first and most important navigational tools for being an artist.
Being an inspiration to others is a bigger thing than the art I make. I want to be part of the sea change for women. I want to inspire men and women to see us as stronger, wiser and more equal than they have been conditioned to think. I am aware of this in the figures I make and the stories they tell… but  I am, also, aware of how I can inspire a new perception of women with the materials and scale that I choose. How I represent my gender in places like the hardware store, the welding supply store and the classroom can be part of the change. 
Question #3: What is your fondest or funniest memory associated with clay?
A few years ago, at a residency in Virginia (Cub Creek Foundation in Appomattox, Va), my mother, older brother and sister and two nephews visited my studio. I gave each of them a wheel lesson and we made some hand-built dishes which I later wood fired. Living in Oregon for most of my adult life, I have not been able to share my art art process with family. The last few years, I have spent more time on the East Coast and have been grateful for time to share my life's work with them.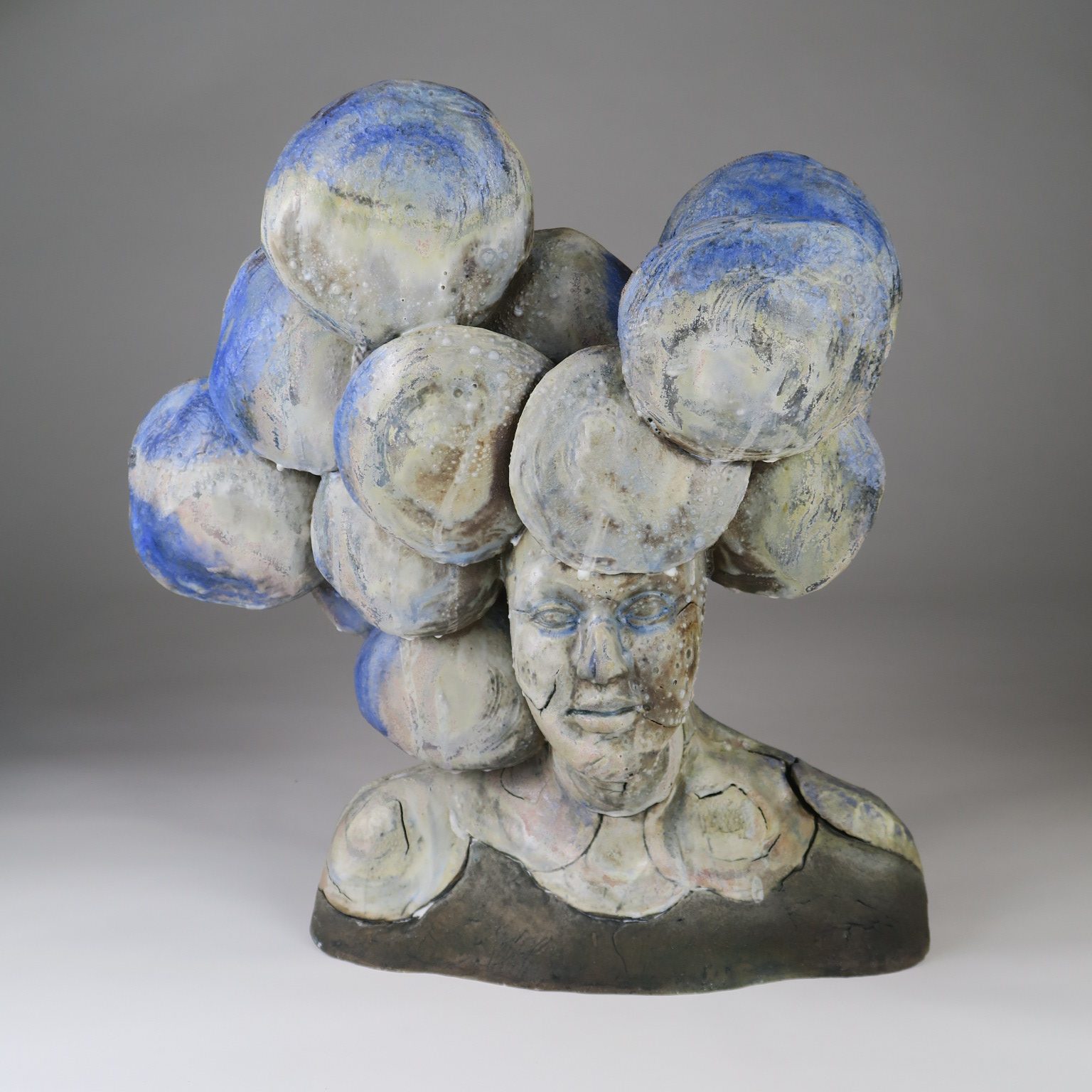 Question #4: If you could see your work in anyone's collection, who/where would it be and why?
I'd like to have my work in the collections of hospitals. There is no place I can think of that houses more life changes than a hospital. I have been told by some that my work resonates with personal changes they are experiencing and they take comfort in the images of strength and spirituality. I have also felt my life, and lives close to me, change within the walls of a hospital and I think those experiences are embedded within my inspiration. 
Question #5: As our current Short-term Resident, what about Clayworks have you enjoyed most so far? 
While there have been a few things I have really cherished, like working with the Mt.Washington kids, my very favorite thing was the Fire Festival and participating in the Clay Olympics. I'm so glad I was here for it. I played my first round of "Sculptionary" but it won't be my last!