Our July Artist Spotlight feature is with Isolina Alva. Isolina started working with Clayworks in the summer of 2018, when she came on as a summer intern. She now teaches children's classes, including summer camps and weekend workshops, is a front desk associate on the weekends, and will soon be teaching adult workshops. Isolina is currently a student at MICA. She loves her dog and turning her drawings into sculptures that make her laugh and feel small.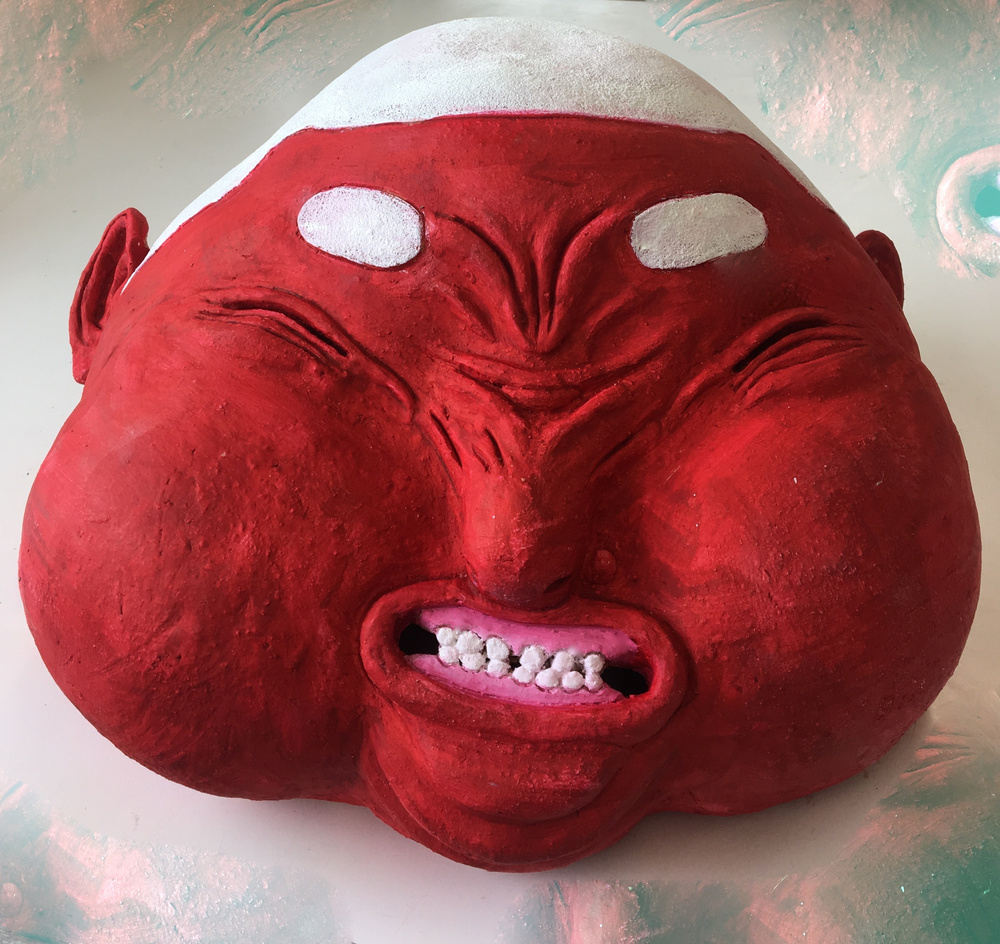 Question #1: What is your earliest memory of clay?
My earliest memory of clay is making a super chubby & equally wobbly pot with Mr. Webb, my Illinois high school ceramic teacher. I was 14 at the time, and drew poems, flowers, and planets all over this funky thing.
Question #2: Who inspires you and who do you hope to inspire?
I get inspired by everything! This one deli owner I always catch smoking cigarettes when it rains, all hunched under the tiny extension of his shop roofing… 2019 paparazzi photos of Jack Nicholson, Allison Schulnik's animations & paintings, Mike Mills' movie "Beginners", Victoria Jang's recent & figurative work, ALL of Henry Darger's work, Mark Errol's current pieces, the little kids I have the privilege in teaching ceramics to..  this list can go on forever. I think what all these works have in common is their immense honesty during their birthing period & consumption.
I hope to inspire anyone & everyone to follow their dreams and live their happiest lives! From queer/female identifying human beings & people of color who weren't given the space to express themselves outside of academic pressures, to friends looking for alternative ways in expressing/feeling love!! I just want to give the whole world a huge hug to be honest…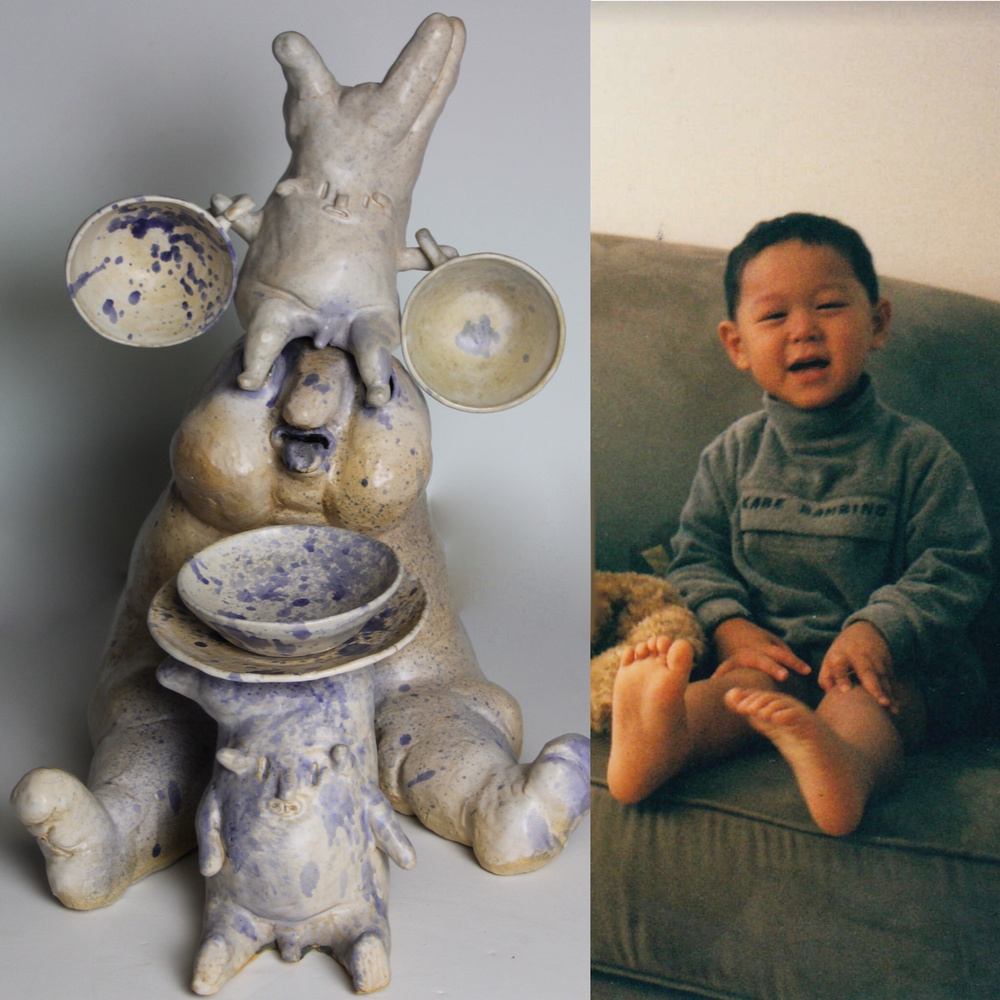 Question #3: What is your fondest or funniest memory associated with clay?
My fondest memory is crying into my big figure after hearing my grandmother passed. It was the first time I realized how deep & necessary clay has become to my survival in this world.
Question #4: If you could see your work in anyone's collection, who/where would it be and why?
I would love to see my ceramic work inside a rocket, waving at me from their window. I hope someone like that comes along! Call me, Elon Musk!
Question #5: What is your favorite Clayworks quirk?
My favorite thing about Clayworks is the energy, compassion, and personality every single person contributes to the studio, I think my "Clayworks quirk" is feeling happy to be alive from the minute I get in to the minute I leave!