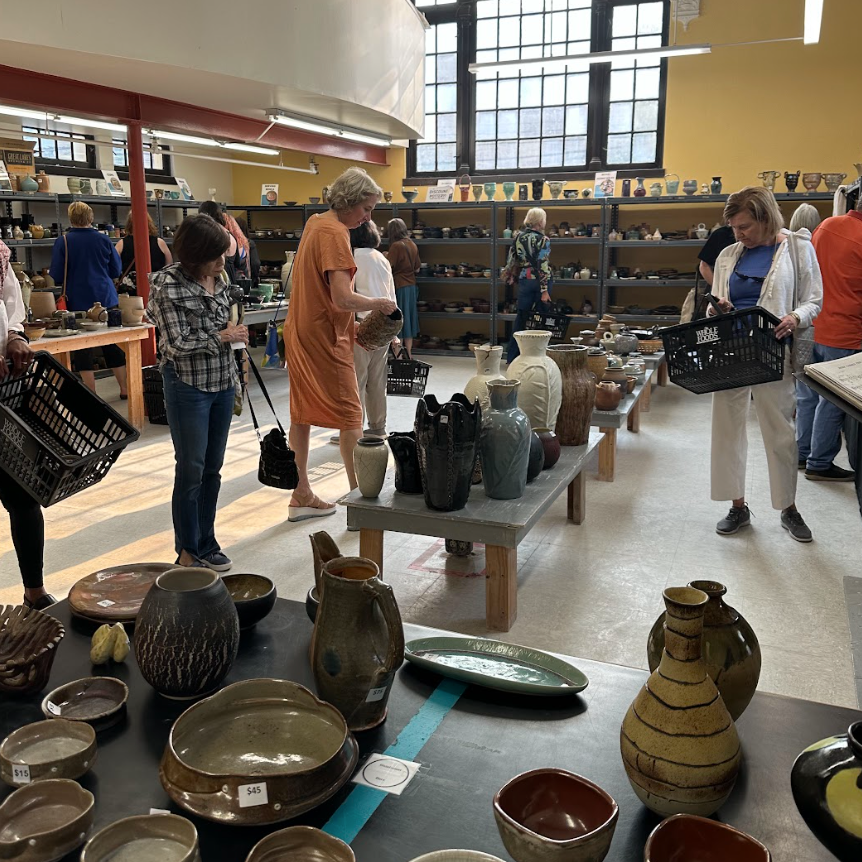 Thank you to everyone who contributed to the success of the 2023 Seconds Sale! It was through your record-breaking donations and purchases that over $19,000 was raised to directly support the programs, equipment, and facilities at Baltimore Clayworks and added $750 to our scholarship fund!
It was no small feat, and the entire Baltimore Clayworks community of artists, potters, attendees, shoppers, volunteers, donors, sponsors, staff, and board members came together for a party that Board President Carla Dunlap described as, "a warm embrace from new and old friends with smiling faces."
Special thanks to SoftStuff Distributors for the amazing food and contribution to the SoftStuff Scholarship, Boordy Vineyards for the crowd-pleasing Rosé Spritz and selection of wines, Union Craft Brewing for the artisanal beers and Hex Ferments for the elevated kombucha mocktails. Thanks to Whole Foods for providing baskets when our shoppers' hands were full and to the shoppers of all ages who delighted in the works from our amazing artist community.