Baltimore Clayworks (BCW) presents multiple Summer Exhibitions scheduled for their galleries in May. "Clay from the Classroom", a group show celebrating community work in the Main Gallery, and "Reinventing the Wheel" by Andrew Snyder in the Solo Gallery. The Summer Exhibitions will run from May 20th through July 3rd, 2022, with an opening reception taking place on Friday, May 20th from 6 – 8 PM (EST). The gallery is free and open to the public with masks and social distancing required.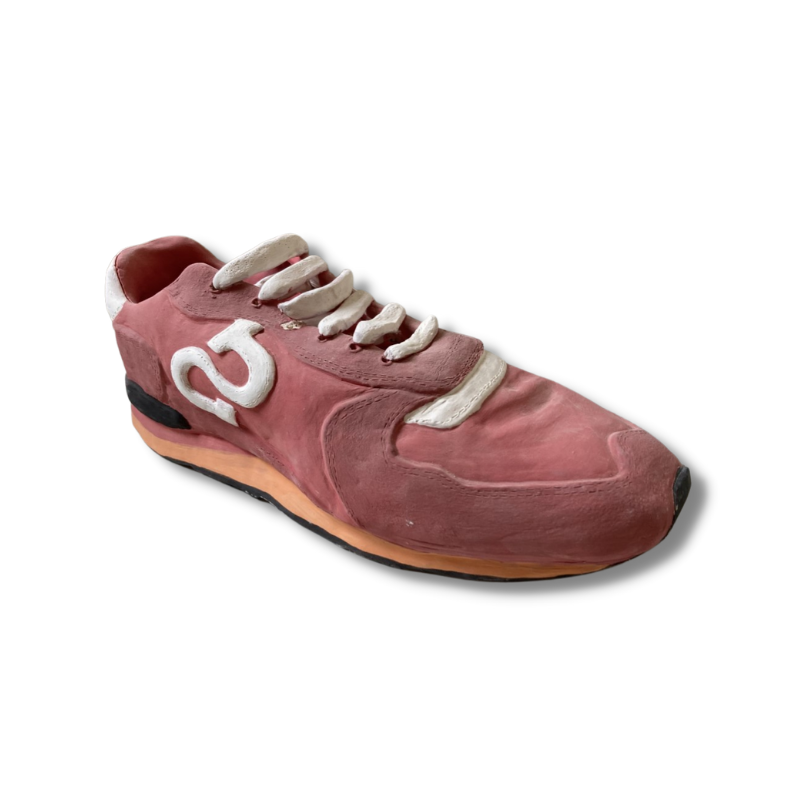 "Clay From the Classroom" – Main Gallery
Baltimore Clayworks is proud to host the creations from artists who use our classrooms and kilns. Clay from the Classroom is our annual exhibition celebrating the talent and triumphs of our beginner through advanced students, featuring ceramic art from our kilns and various classes of the past year. In addition to our students, we will feature our Springboard and Mezzanine artists who share studio spaces under the roof of our historic building. From functional ware like mugs and bowls, to more complex forms such as teapots and jars, this show will highlight the techniques and skills of our students. Sculptural, figurative, and abstract works reflect our course offerings and the creativity of Baltimore Clayworks' artists. With our variety of firing possibilities and surface enhancements, the artwork ranges from low and mid-temperature electric, to high-fire gas reduction, soda-firing and wood-fired finishes. Baltimore Clayworks is excited to showcase the beauty and variety in our creative community!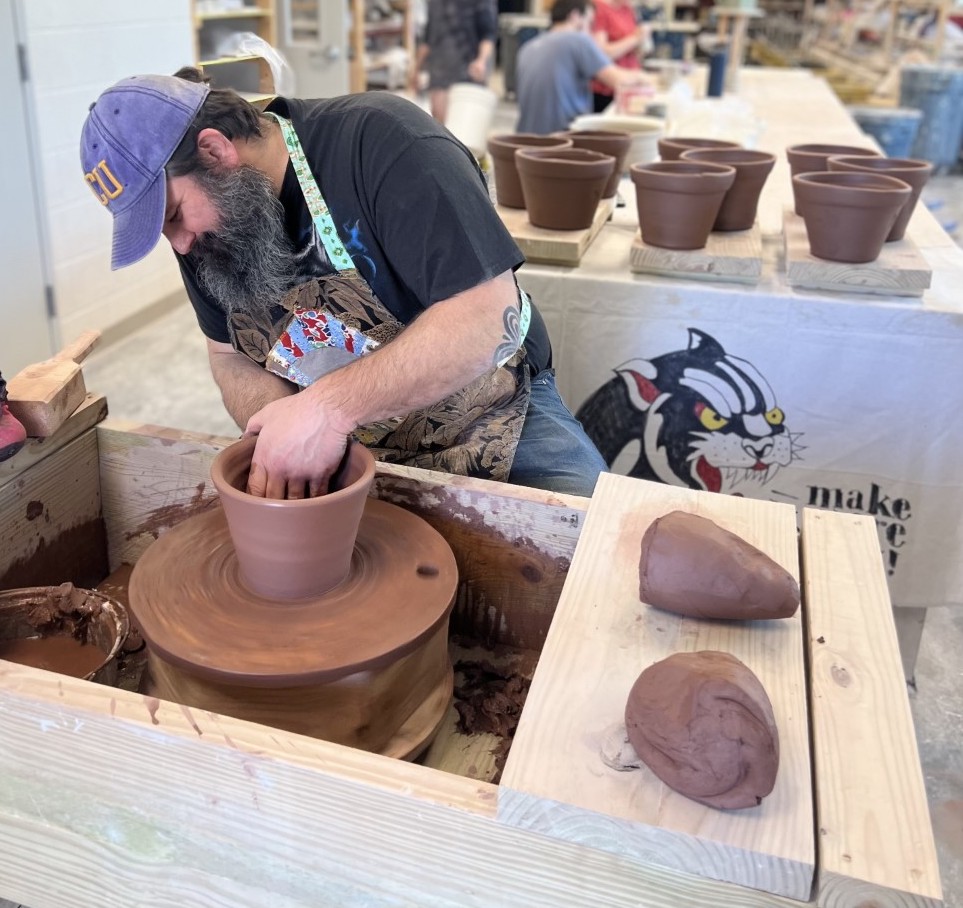 "Reinventing the Wheel" – Solo Gallery
Our Solo Gallery will host the Andrew Snyder's innovative show Reinventing the Wheel in which he created a portable, hand-powered potter's wheel for his students' use at home during the pandemic. Compact and potent, drawing from historical examples and constructed from readily available materials, it allowed his students to throw at home, while offering a unique set of challenges and skills. Hand-powered wheels are a slower, more meditative process compared to the speed and control of the electric ones most artists are accustomed to. This unique exhibition reexamines and celebrates the time honored tradition of hand wheels and shares the lessons they can teach us as contemporary clay artists. Andrew Snyder is a professor at West Chester University in Pennsylvania, where he teaches ceramics and curates their gallery. Once a production potter, he is a renowned ceramicist who has exhibited across the country.
About Baltimore Clayworks (BCW)
Recognized by the National Endowment for the Arts, BCW is a nonprofit organization originally founded by nine artists in 1980. Now, more than 40 years later, our mission is to develop, sustain, and promote an artist-centered community that provides outstanding educational, residency, and collaborative programs in the ceramic arts. BCW's core values are artist-centeredness, inclusivity, excellence, integrity, and joy. The Baltimore-based ceramic arts center offers classes and workshops for adults and children, hosts short and long-term residencies for emerging artists, presents rotating exhibitions, a retail shop featuring the work of local and internationally recognized ceramicists, and utilizes the universal medium of clay to engage under-resourced communities in and around Baltimore.
Learn more at: www.baltimoreclayworks.org 
Banner image work: Adrian Hinson
For the latest scheduling updates, resident artist info, and previews of upcoming exhibits, follow Baltimore Clayworks on social media: Facebook, Instagram, Twitter, YouTube.