"Night Visions" by Richard Cleaver
March 15, 2022
@
10:00 am
–
May 7, 2022
@
5:00 pm
Artist Reception: RESCHEDULED for Saturday, March 26th from 6–8 p.m. Free and open to the public.
Nationally recognized Baltimore artist Richard Cleaver celebrates 50 years of creating ceramic sculpture with an exhibition in the Solo Gallery. His meticulously designed mixed media artworks will be featured from March 15 through May 7, 2022.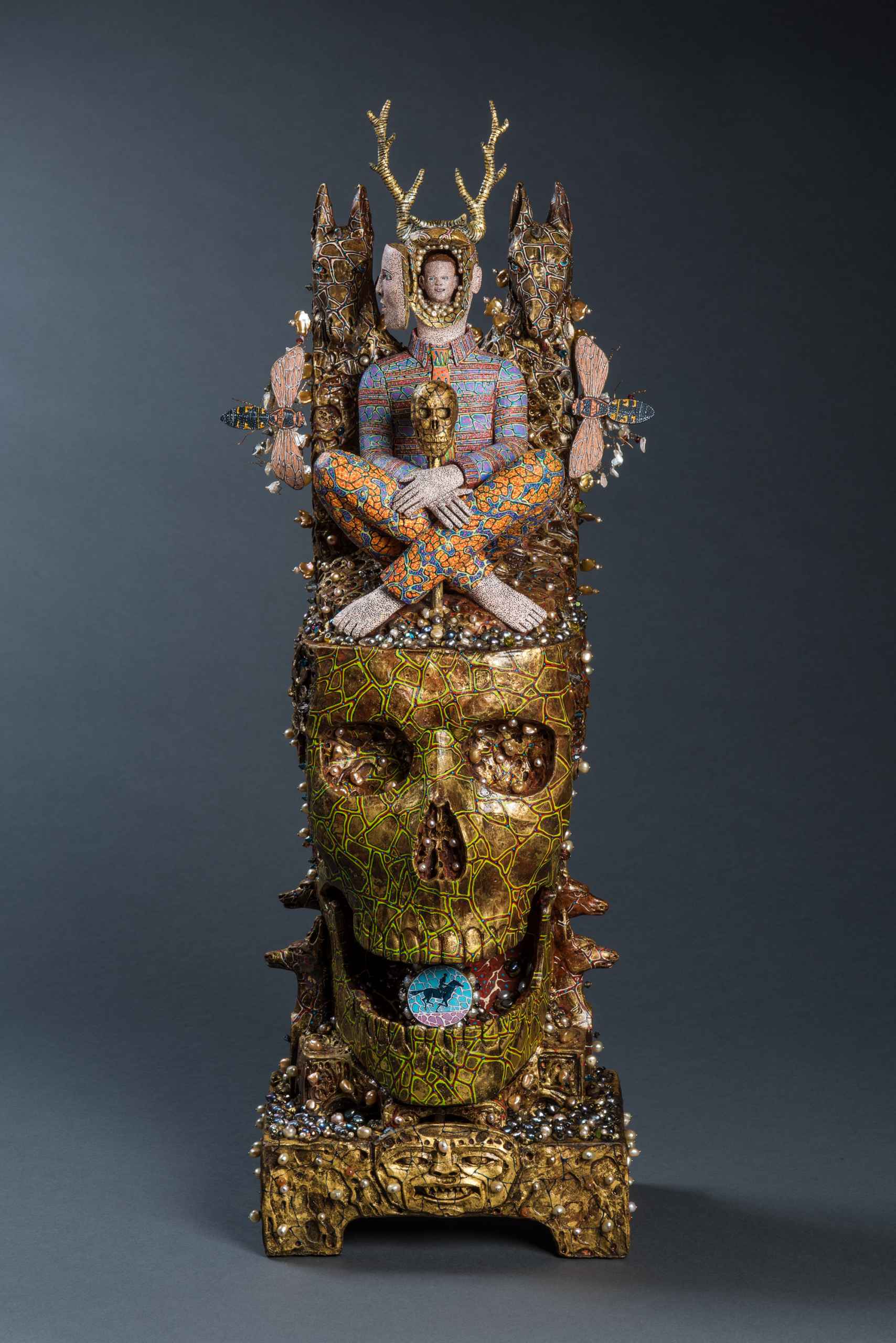 Richard Cleaver's works are intricate, Jungian, and always enigmatically multilayered.
"My sculptures integrate ceramic, which is the primary medium, with wood, fresh water pearls, semi-precious stones, gold leaf, and oil paint," Cleaver explained. "They are made complete with secret compartments which serve as hiding places for multiple, and often times personal meanings. My recent work is based on narratives drawn from personal and historical events that are overlapped with subconscious images."
He has exhibited across the U.S. with solo exhibitions at the Baltimore Museum of Art, American University Museum, the Kohler Arts Center, and more. His work is represented in numerous collections including the Renwick Museum in DC, Crocker Art Museum in Sacramento CA, DeYoung Museum in San Francisco CA, Delaware Art Museum, Arizona State University Art Museum, and many others.
---
Gallery hours are Tuesday-Saturday from 10am-5pm. Masks and social distancing required.