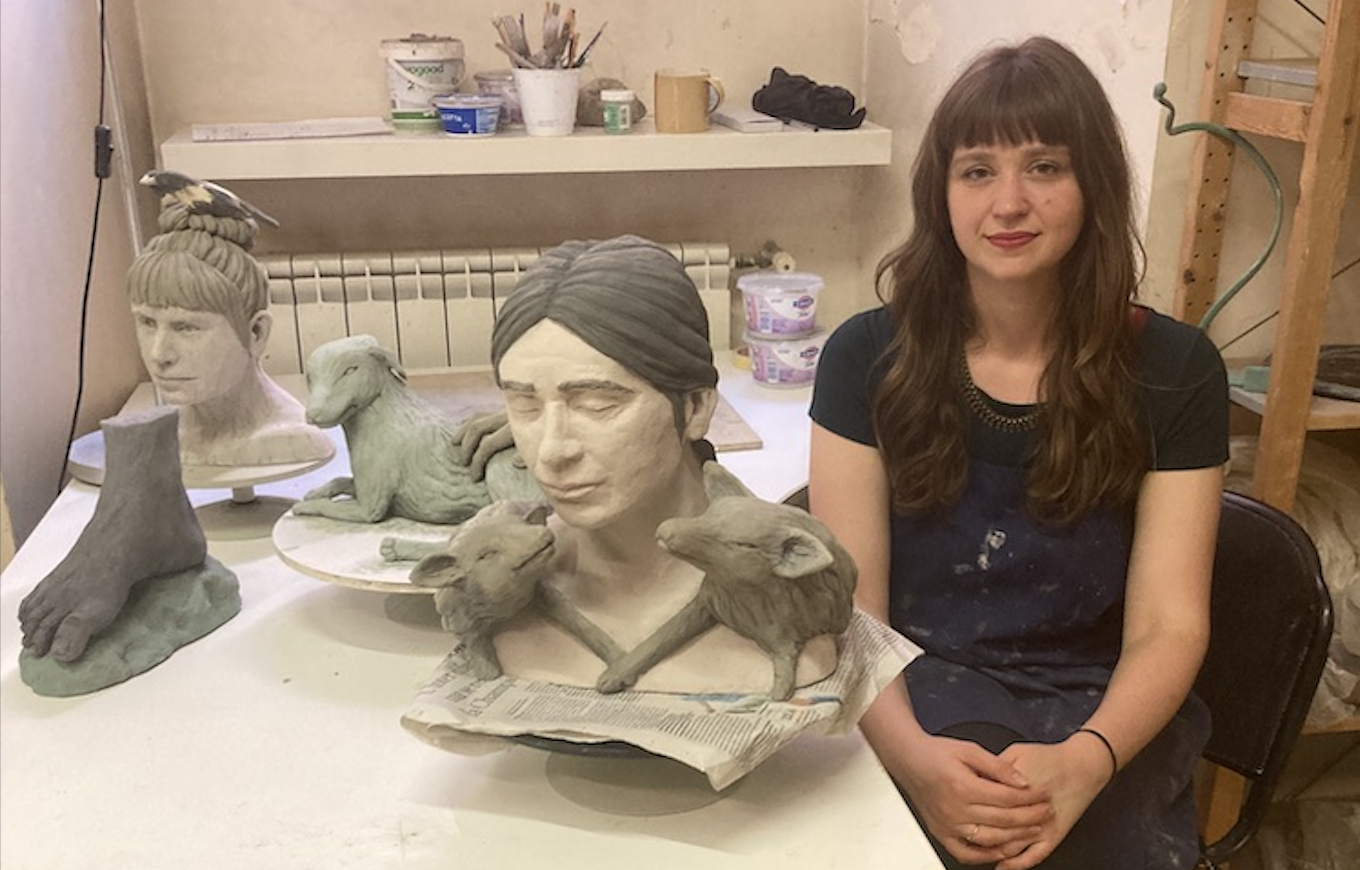 With the assistance of the Mary E. Nyburg Fund from Baltimore Clayworks, I attended C.R.E.T.A Rome, a four-week residency in the heart of Rome, Italy. During the residency, I completed five sculptures and participated in a culminating group exhibition to share our work with the community. In the studio at C.R.E.T.A, I experimented with Italian terra-cotta clay bodies and different ceramic finishes that I had not tested before in my practice. During the four weeks, I explored the city and went to a wide array of museums, galleries, and public sites with both historical and contemporary sculpture, and learned more about the vast history of figuration and animal sculptures from both the Roman Empire and beyond.
Being immersed in a different culture for four weeks was expansive both personally and in my practice, and broadened my perspectives on the world and the role of sculpture and ceramics within it. This residency has fueled and inspired my practice as well as created new avenues of art historical research I will be pursuing as I go forward. Thank you to the grant donors of the Mary E. Nyburg Fund for supporting artists in creative endeavors and Baltimore Clayworks for the support in attending C.R.E.T.A. Rome.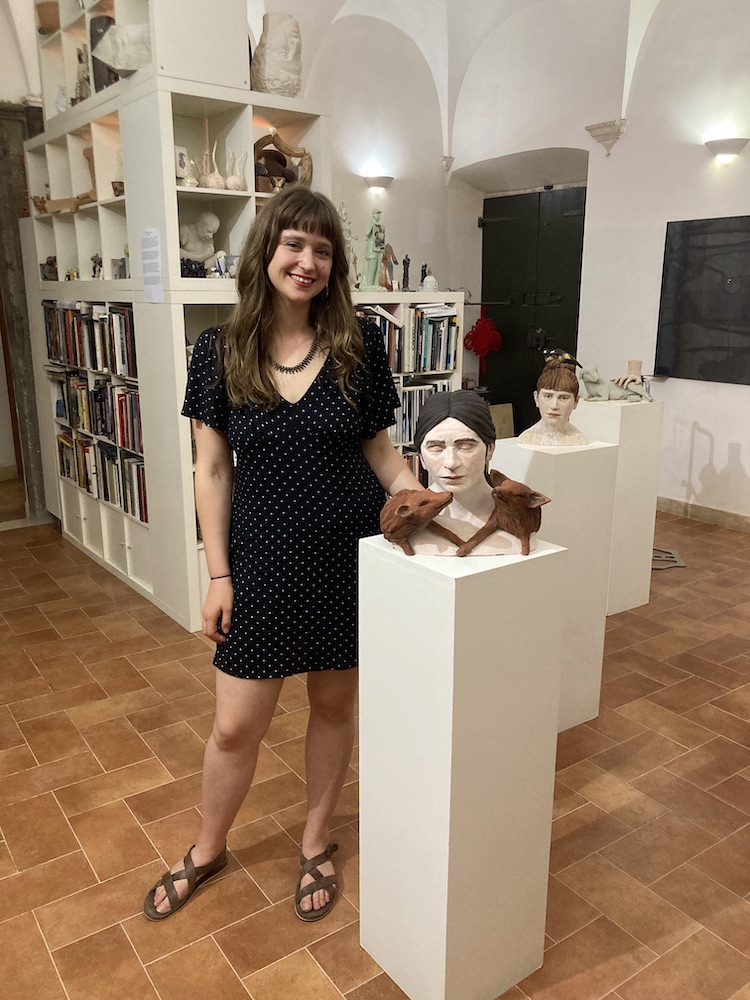 About C.R.E.T.A Rome (Ceramics, Residencies, Exhibitions, Teaching & the Arts)
CRETA Rome was founded in 2012 by Italian artist Paolo Porelli and American art historian Lori-Ann Touchette as an international reference point for ceramics and the arts in the eternal city of Rome. The name of the non-profit organisation reflects its bilingual nature: the Italian word for clay "creta" combined with the English spelling of "Rome" Moreover, taken as an acronym CRETA spells out our main activities: Ceramics, Residencies, Exhibitions, Teaching & the Arts.  CRETA Rome was created to serve as a point of encounter for international exchange between artists, collectors, donors and the public.