Wind of Change: Contemporary Ceramics of Taiwan / Maintaining Comfort by Samantha Briegel / The Potter's Guild of Baltimore: 65 Years of Clay Nurture by Laura Amussen
July 18, 2020
@
8:00 am
–
5:00 pm
Baltimore Clayworks is proud to host an exhibition The Wind of Change: Contemporary Ceramics of Taiwan. Curated by Professor Ching Yuan Chang of Tainan National University of the Arts and made possible by generous support of the Taiwan Ministry of Culture this show will be a phenomenal display of the craftsmanship, creativity and resilience of clay in Taiwan.This show will run from July 18- August 29 and is free and open to the public. We will host a reception from 2:00pm-8:00pm on July 18th with staggered entry and mask requirements to accommodate social distancing protocol. Refreshments will be served on the front lawn, weather permitting.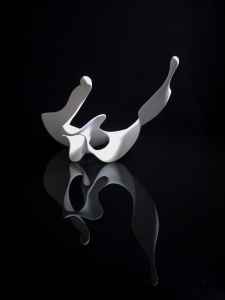 Baltimore Clayworks has an artist exchange program with Tainan National University of the Arts, we are thrilled to have the work of several of those artists and new ones in our gallery. This exhibition will showcase the variety and innovation of Taiwan ceramics, with functional and figurative works, abstract sculptures and wall installations. The artwork will inspire and astound visitors and artists alike as they view the ceramic creations from this potent island nation that take traditional methods into modern era.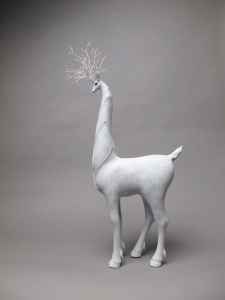 Curator's statement:
"Taiwan has been using clay as a sculptural material for over forty years; therefore to pursue
technical breakthroughs in ceramic practice is not an issue anymore. The difficulty that all practitioners need to confront today is how to create a new perspective with clay, especially when clay requires a vast cultivation of knowledge and techniques. Moreover, under the globalization trend, young artists and almost all non-Western countries will need to face the changes of their own culture and search for the balance between innovation and tradition. It is significant that one can stand firm on his or her cultural foundation and evolve globally. These artists' persistence along with their freedom of expression, pushes the boundaries of art to the maximum."
The Taiwan Ministry of Culture has provided tremendous assistance for this exhibition that will then travel onto West Chester University and Harford Community College.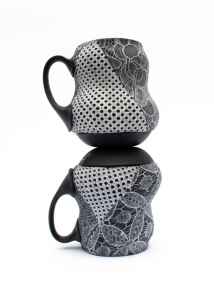 The Solo Gallery will host our Lormina Salter's Fellowship exhibition by Samantha Briegel's "Maintained Comfort" with functional vessels featuring intricate patterns inspired by fabric and fashion.
We don't always think about the ways in which we search for comfort until we are experiencing discomfort. Over the last few months, our society has experienced a collective discomfort, bordering on trauma. In order to better cope with this feeling of discomfort, we may have turned to our favorite material things to seek the comfort we have lost. In a different world, we may have sought comfort in physical interactions with others – a handshake, a hug, maybe a kiss? Unfortunately, the threat of acquiring the virus through intimacy has made us feel unsafe approaching others or when considering physical contact with a friend or loved one. Objects, however, are still safe, especially the ones we own.
We reach out in different ways to find comfort such as eating and cooking, retail therapy, reading, gardening, etc. Pottery is a source of comfort on so many levels. From the process of working with wet clay to sitting down and enjoying a fresh out of the kiln mug with fresh brewed tea; even arranging fresh cut flowers from the garden in a new vase.
In contrast,our familiar clothing can be a source of discomfort. A pair of jeans fitting too tight reminds us of weight we'd rather not have gained. I know being stuck at home has caused a few of my favorite clothing items to fit a little tighter. The go-to dress you'd reach for in search of comfort does not bring you the same joy and confidence it used to. In fact, because of "social isolation" much of my wardrobe became unnecessary during this pandemic.
In this body of work, I have been truly self-indulgent. I have created pieces that I personally made and used to cope with my discomfort during this global pandemic. I sought out comfort from plants, smoothies, candies, fruit tarts, hot tea, lattes, and more. I transformed the clothing textures and images into vessels that enhance consumption and bring comfort. The cathartic process of cutting the clothing and cutting and stretching of assembled clay parts also brings comfort. The vessels and prints I have created are a direct result of my need to seek comfort. I hope the comfort I have sought through the process of making and using these pieces brings you comfort as you live with and use these vessels.
For more information, please visit Baltimore Clayworks Gallery & Shop building to visit this wonderful array of exhibitions.