Slots Still Available for Summer Camps for Kids and Teens!
*MULTI-CAMP and SIBLING DISCOUNT are available! Students registering for 2 or more summer camps or families enrolling 2 or more children are eligible to receive a $45 discount on each of their full-day summer camp enrollments. Please call 410-578-1919 (Extension 219) to discuss discount.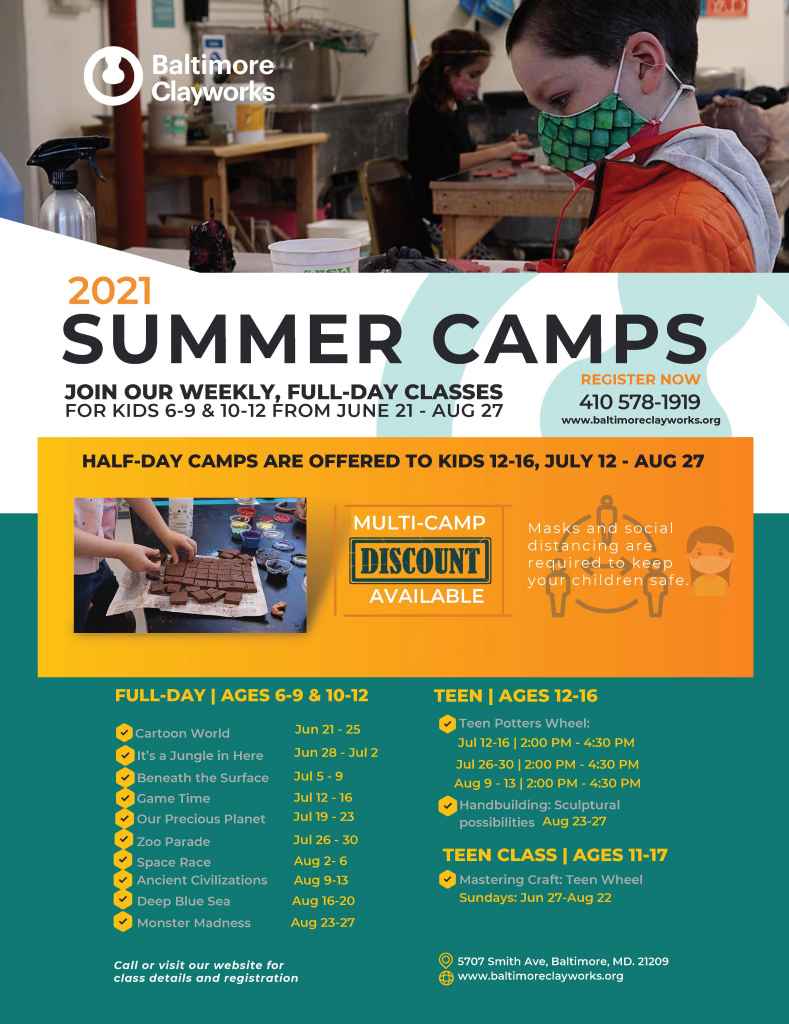 Baltimore Clayworks studios have resumed limited capacity in-person classes. We will continue to follow recommendations from the Maryland Department of Health (MDH) and Maryland Department of Education (MDE). Indoor class capacity will be limited to 8 maximum to encourage maximum social distancing.