Clarissa Pezone
July 9, 2022
@
6:00 pm
–
August 27, 2022
@
5:00 pm
Not Really Now Not Anymore
Main Gallery
The exhibition consists of a series of installations and sculptures that speak to memory, identity and loss. Using figurative realism and abstraction, I am capturing snapshots of moments with psychological charge and dreamlike narratives. This work is a result of the process of trying to find joy and succumbing to sorrow in the present moment, processing memory and spirituality in the context of bereavement, and the engagement with the physicality of clay as a mode of processing.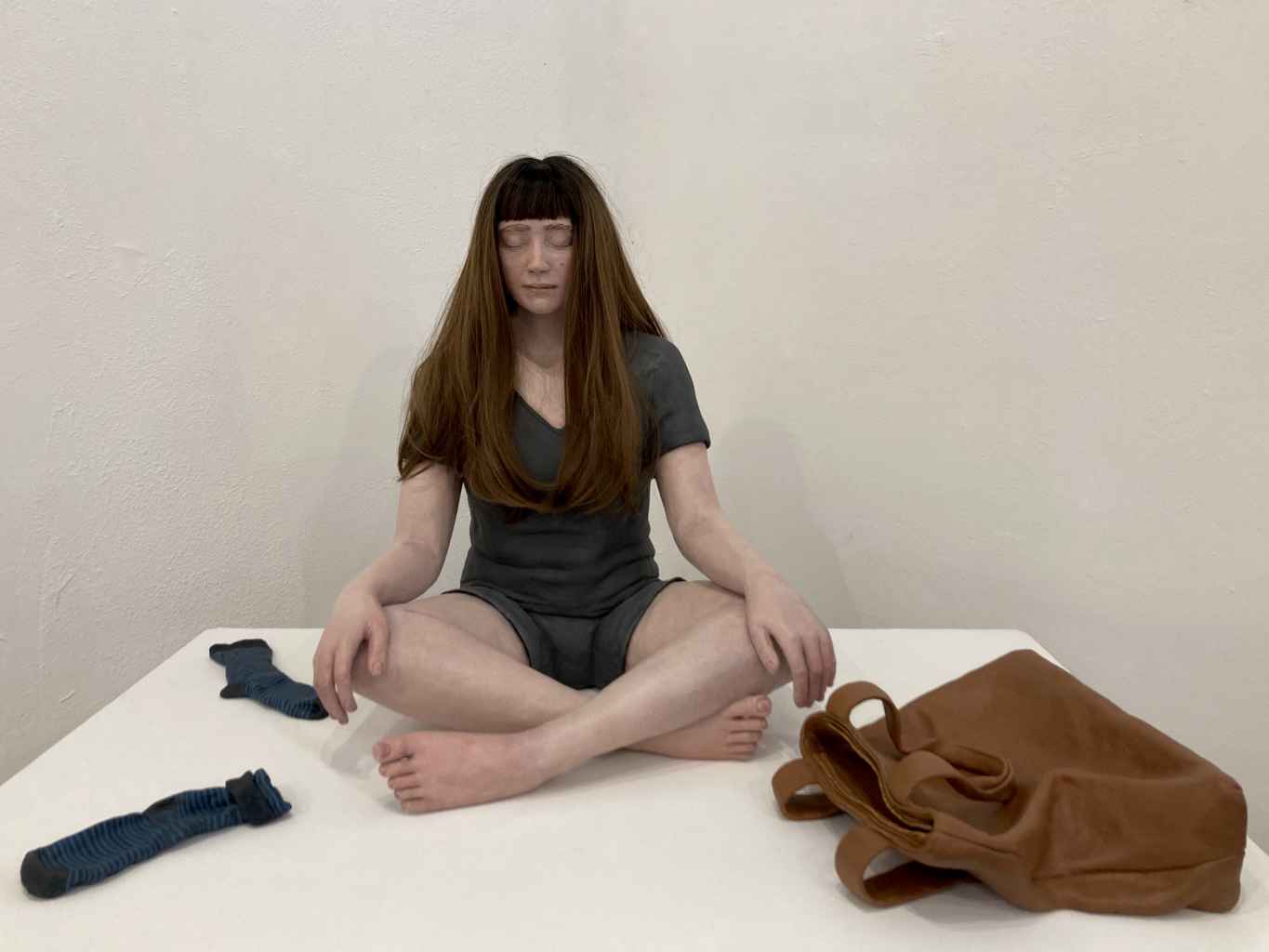 Artist Statement:
My work uses figurative installation to ritualize physical spaces, grief and loss using various levels of reality and mysticism. I use repeated self-portraiture to explore the border between the real and the artificial, and the self and other. This is a way of considering the role my own image takes as it projects outward. These body doubles are exploring the mythology of self, and the ability of iconography to encompass the unheroic. This work demonstrates the complexity of navigating the uncontrolled and unpredictable nature of reality, and the complicated ways that we relate to ourselves and our individualism and identity. Based on autobiographical narrative,
these scenes are woman-centric and about complex inner dialogues, performance, masquerade, doubt, and reflection.
Clay is important to me for its ability to emulate other material, but still hold markers of its own process of becoming. I often think of clay as a personified material, with its own agency and memory, and therefore a collaborator with the memory of the body or object I am forming it into. I create trompe l'oeil objects to honor the way personal possessions can carry the weight of memory, and aspects of self that are generational and developmental. Objects and homes carry legacy and selfhood. The way I choose to collect, memorialize, or replicate objects and spaces within my work is based on my own recollections and experiences that hold the spirit of childhood fears and confusion about the notion of home.
Bio:
Clarissa Pezone is a ceramic sculptor originally from Sacramento, California, and now residing in Baltimore, MD. She received her BA in 2013 from Humboldt State University in northern California and completed her MFA at Indiana University Bloomington in May 2021. Her recent body of work consists of tableaus that incorporate figurative sculptures and found objects in scenes that are centered on private space and moments. Clarissa has exhibited across the United States in both group and solo exhibitions and has been the recipient of numerous awards and fellowships.
July 9th to August 27, 2022.
Gallery Hours: Tuesday – Saturday, 10am-5pm.
Free and Open to the Public. Masking required.
Related Events