Baltimore Clayworks is excited to present ORIGIN Juried by Kensuke Yamada that will be on exhibit from September 9 – November 4, 2023. The Opening Reception will take place at Baltimore Clayworks Galleries on Saturday, September 9 from 6:00 – 8:00 pm.
ORIGIN is an exhibit that explores the concept of home and how it is defined, personally and culturally, by looking at different personal narratives, family histories, and cultural practices. It is the process of learning more about oneself and discovering the "true" self. It involves understanding what makes a person unique. Also, it requires people to be open to new experiences and willing to take risks to better understand who we are and what we want out of life. It can also involve reflecting on one's past, understanding one's values, and exploring one's passions.
Participating Artists
Crista Ames, Deborah Baldizar, Jill Birschbach, Katie Botterman, Ava Drury, Pattie Chalmers, Alanna DeRocchi, Rae Feutz, Amy Golden, Michael Gorman, Eunkyung Han, Heather Kaplan, Stephanie Kim, Kathy King, Shea Kister, Bethany Krull, Seola Lee, Keok Lim, Ahva Manshoory, Liisa Nelson, Erik Ordaz, Aaron Rosa, Jai Sallay-Carrington, Hannah Schelb, Silvija Singh, Matthew Skelly & Sarah Zeigler, Michelle Solorzano, Christopher St. John, Kourtney Stone, Max Trumpower, Simon van der Ven, Asma Waheed, JoEllen Walker, Mary Cale Wilson, Kensuke Yamada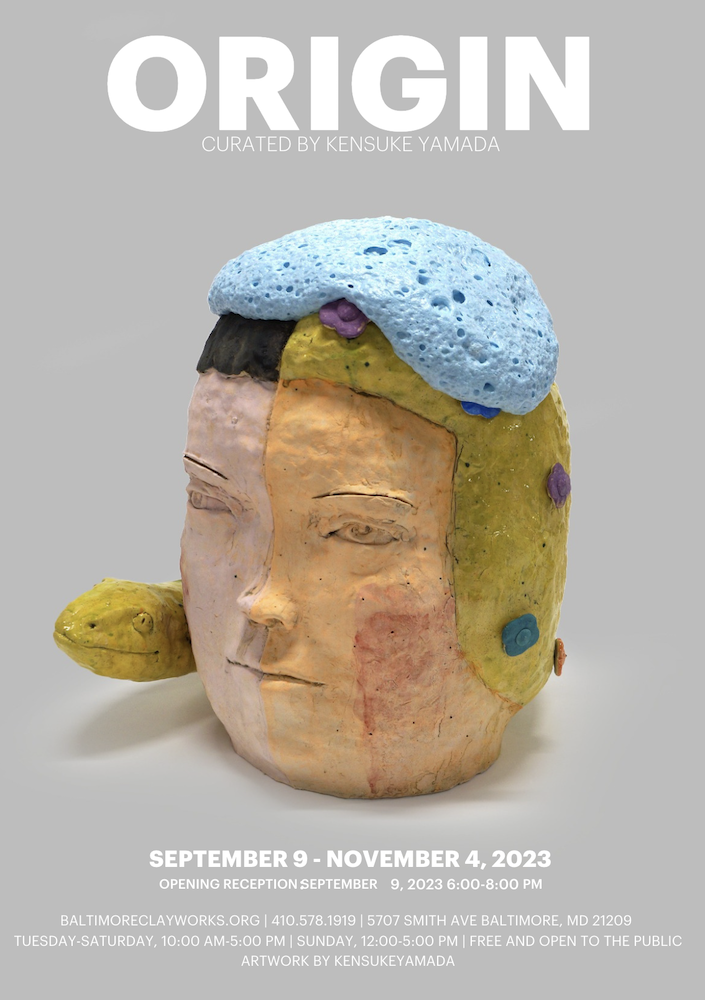 Also at Baltimore Clayworks Galleries
New Kids on the Block
New Artwork by Incoming and Current Resident Artists
September 9 – September 30, 2023
Octoberfest
Beer Stein and Wine Goblet Invitational
October 7 – November 4, 2023
Summer Students Showcase
Arlington Elementary
St. Francis Neighborhood Center
Blind Industries and Services of Baltimore
September 9 – November 4, 2023
About Baltimore Clayworks (BCW)
Recognized by the National Endowment for the Arts, BCW was founded by nine artists in 1980. Our mission is to develop, sustain, and promote an artist-centered community that provides outstanding educational, residency, and collaborative programs in the ceramic arts. We offer classes and workshops for adults and children, host short and long-term residencies for emerging artists, present rotating exhibitions along with a retail shop featuring the work of local and internationally recognized ceramicists, and BCW utilizes the universal medium of clay to engage under-resourced communities in and around Baltimore.
Learn more at: www.baltimoreclayworks.org