Our June Artist Spotlight feature is with Visiting Artist Yoshi Fujii. Yoshi first came to Baltimore Clayworks as a Lormina Salter Fellowship Artist in 2008. He stayed on as a resident artist, instructor, and gallery manager until 2016, when he went to the United Arab Emirates for a teaching residency. He is now back at Clayworks as a Visiting Artist and instructor.
Yoshi is an accomplished ceramic artist, and holds degrees in Foreign Language, Anthropology, Sculpture, English as a Second Language, and Ceramics. He has done residencies in Taiwan and the UAE, and has won awards from the Baker Artist Foundation and the Maryland State Arts Council. His work has been published and shown in national and international exhibitions and competitions and has won several awards.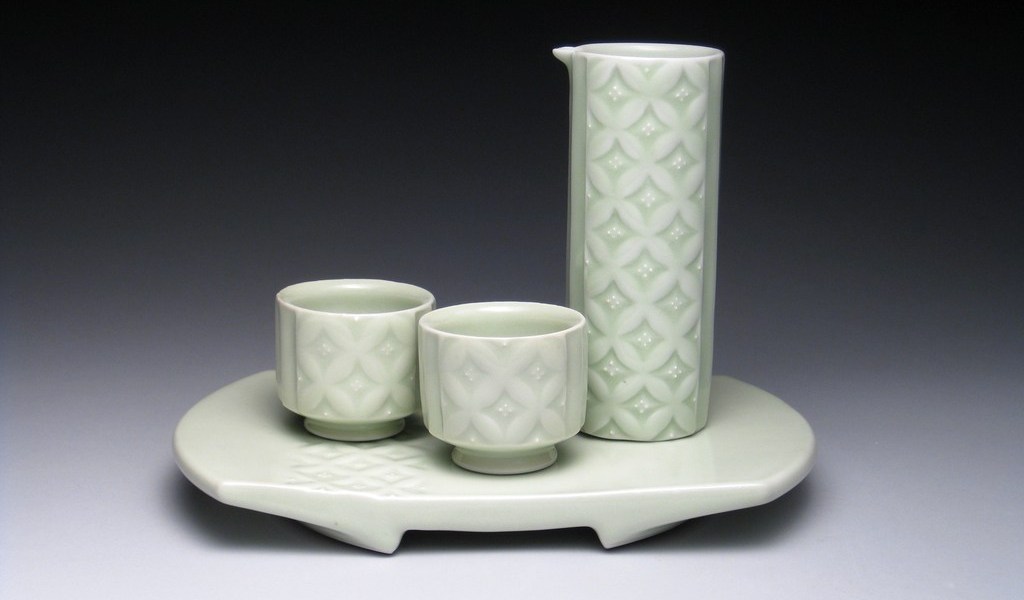 Question #1: What kind of work do you make and why do you make it?
I make wheel thrown functional porcelain wares with hand-carved surfaces. I put artistic value in both the quality and complexity of the objects themselves, and in my own acquisition of craftsmanship as a maker.
Question #2: What drew you to clay?
I enjoy visiting my friend's home and seeing my work in their kitchen sink. It is a privilege to know that my work is actively used through holding the vessel, feeling its surface, and nourishing their body with its contents. The time that I spend carving and finishing each piece bridges the time that the user spends developing connections with others.
Question #3: What is your fondest or funniest memory associated with clay?
My best friend asked me to make a butter dish when I was just learning clay in college. I carefully measured the size of a stick of butter, and threw a bowl/cover and saucer and altered the forms for perfect fit. When the piece is fired, I couldn't close the cover with butter in; I didn't know about clay shrinkage during drying and firing! After 15 years, he still uses and loves my butter dish, but only after he cuts out one slice.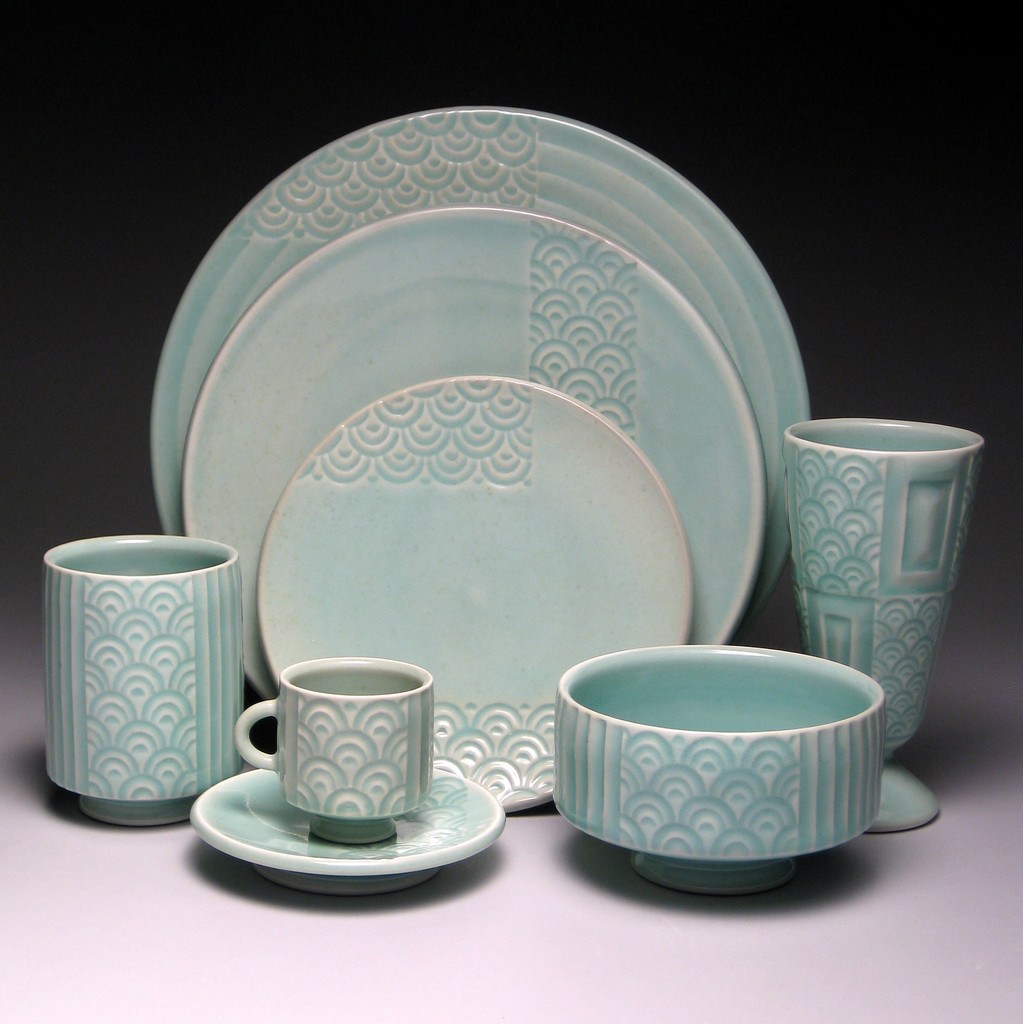 Question #4: What is something about yourself or your work that other people may not know about?
Shhhh!.. I use IKEA tableware in my kitchen… But I DO use my own and my peer potters' work, especially drinking vessels. I like mix-and-match of handmade and mass produced vessels.
Question #5: What is your favorite thing about Baltimore Clayworks? Definitely the close community of artists and students! I am very grateful to come back to the artist studio at Baltimore Clayworks and start teaching classes again this summer after my teaching residency in the Middle East for the past two years! Please come by, so we can reconnect!