Baltimore Clayworks is excited to present Clay from the Classroom, Beguiled, and Crows, Nests, Vases on display in our galleries from June 2 – July 7, 2018.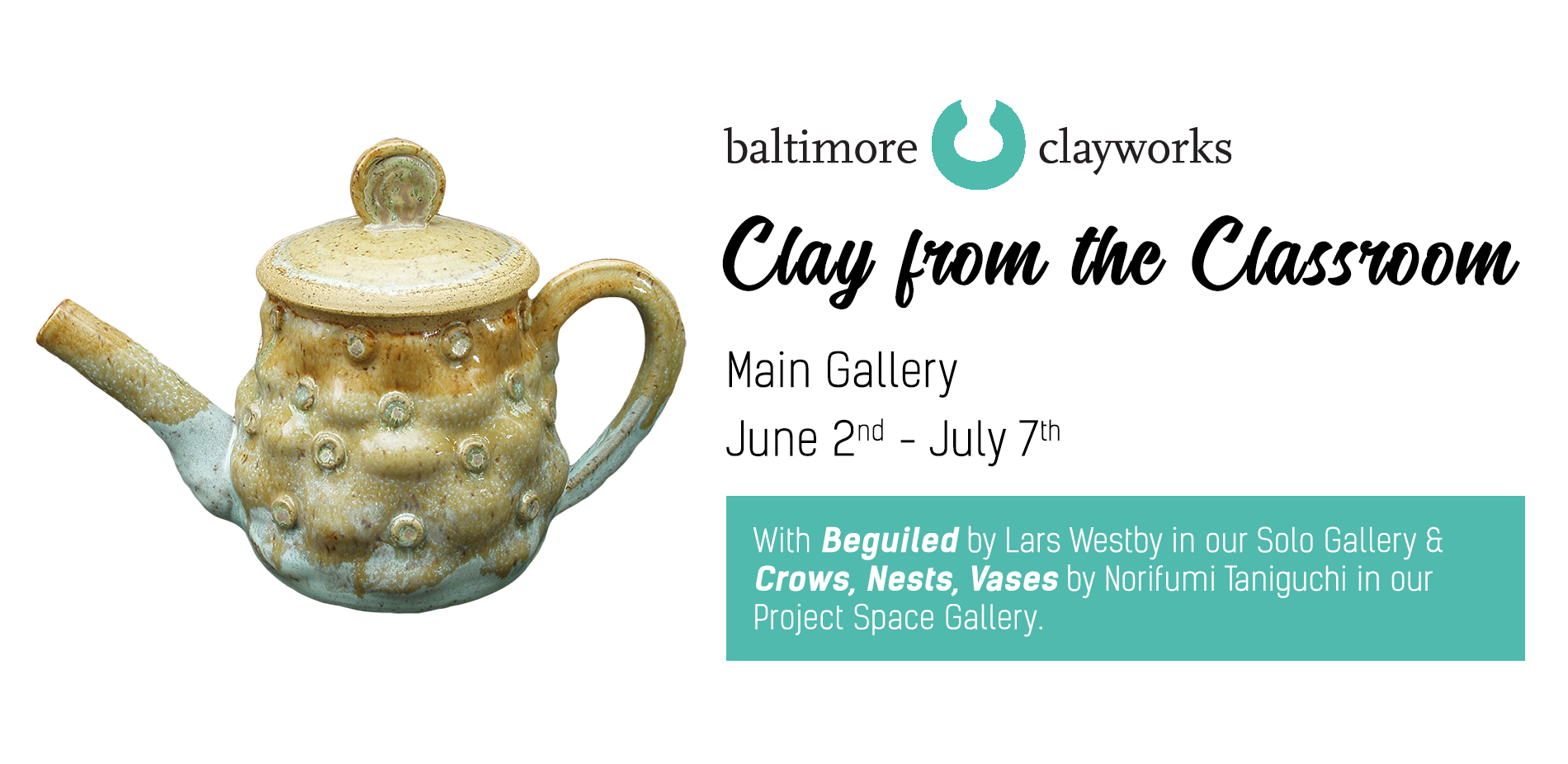 Clay from the Classroom, in our Main Gallery, is our annual exhibition celebrating the talent and triumphs of our students and their instructors. Featuring beginner through advanced ceramic art from various classes during the past year, functional wares from mugs to teapots show off the techniques and skills of our students. Tile work, figures, and abstract sculptural art are also part of the show and reflect our course offerings. With our variety of firing possibilities, the artwork ranges from low-fire majolica and mid-temperature electric, to high-fire gas reduction, soda- firing, and wood-fired finishes. All work was created with the guidance and experience of our dedicated instructors, whose work will also be on display.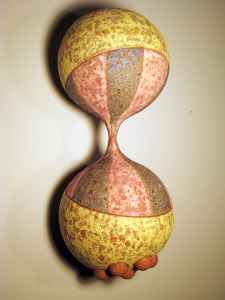 Beguiled, in our Solo Gallery, is a show of recent work by Lars Westby. Westby's abstract sculptural works reference utilitarian and industrial objects, pared down to essential details that just allude to their original intent.
Crows, Nests, Vases, in our Project Space Gallery, will contain the work of Norifumi Taniguchi, one of our advanced, Spring Board artists. Taniguchi is inspired by nature and our relationship within it.
The exhibitions will be on display from June 2 – July 7, 2018 with a reception on July 7th from 6 – 8. The exhibitions and reception are free and open to the public.