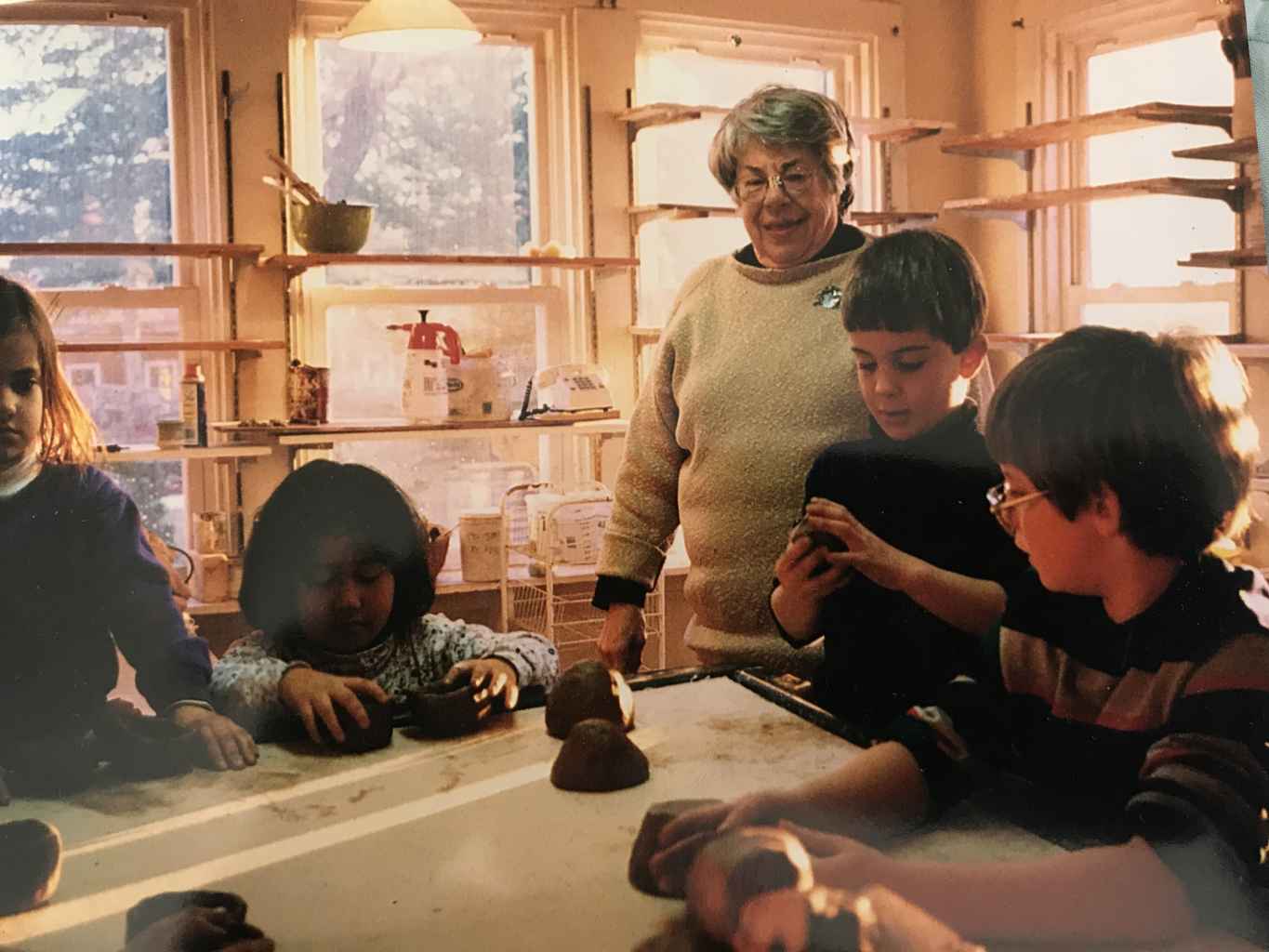 The Mary E. Nyburg Fund for Artist Development is an endowment fund begun in 2007 by friends and family of Mary Nyburg. Mary was a respected potter nationally, a crafts advocate, a board member of Haystack Mountain School of Crafts and a life-long supporter of Baltimore Clayworks and at one time a Clayworks' resident artist. Following Mary's death in April 2006, a fund was created in her honor to award a $1,500 stipend each year to allow a period of devoted study that would deepen an artist's work in clay and also strengthen the Clayworks community. The stipend, awarded to one Clayworks' artist annually helps support travel, study and/or working in another community outside of Baltimore. On return the artist is required to make a presentation to the Clayworks' community about their experience.
AWARD AMOUNT: $1,500
APPLICATION DEADLINE: March 18, 2022, 5:00 pm (EST)
ELIGIBILITY: This award is open to any Baltimore Clayworks artist. This includes Associate artists (formerly member artists), Resident artists, Program Alumni, Visiting artists, Teaching artists, Springboard members, artists that are Baltimore Clayworks Members and artists that are Volunteers of Baltimore Clayworks. Priority is given to artists who are currently active in the Clayworks' community. Artists who make functional as well as sculptural work are encouraged to apply.
SELECTION PANEL: Four friends and family members of Mary's who are members of the Nyburg Fund Committee review the applications and select the recipient. Judges will consider both the images and the strength of the written proposal for the use of funds. The recipient will be required to sign a grant agreement that will state the terms of the stipend. In the event that funds are awarded and not used, the stipend must be returned to the Mary E. Nyburg Fund for Artist Development.