Junk in the Trunk. Juror Natalia Arbelaez
September 17, 2022
@
6:00 pm
-
November 5, 2022
@
5:00 pm
Main Gallery
Junk in the Trunk is a multi-media multi-medium show featuring artists who work with any and all materials. From video, clay, to glitter and everything in-between! Craft often lives on the edges of the fine arts and multi-medium/media artists will even be on the outskirts of the outskirts. This show is a celebration of artists who live in that borderland. The queer, the othered, the funk, and the sub-cultured. These artists love material but will not care to "blasphemously" glue rhinestones to that dance.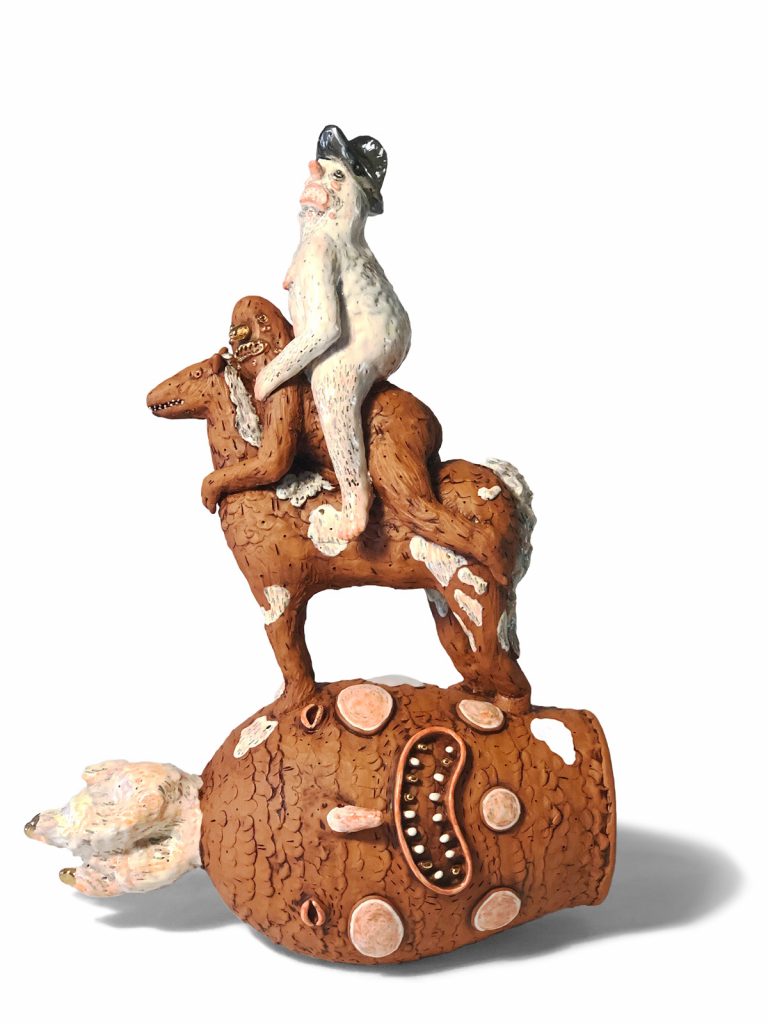 Natalia Arbelaez is a Colombian American artist, born and raised in Miami, Florida, to immigrant parents. She earned her BFA from Florida International University and her MFA from Ohio State University. Her work has been exhibited internationally, in museums, galleries, and included in various collections, such as the Everson Museum in Syracuse, New York; and the Museum of Art and Design, New York.
Colonización Española by Natalia Arbelaez
The exhibition celebrates the eclectic environment that is incubated in Baltimore and exported beyond! Home to John Waters and the American Visionary Art Museum, Baltimore gives permission to artists to use whatever is on hand to complete your expression and provides the perfect and blessed backdrop. While clay is the initial inspiration for the artworks, these makers will utilize any materials to complete that inspiration.
Featured Artists:
Allison Arkush, M'Shinda Abdullah Broaddu, Kayla Cho, Eva Conrad, Alexandra Fabrizio, April D Felipe, Eliza Fernand, Sarah Harlan, Rennie Jones, Ryan Kelly, Cathy Lu, Harry Malesovas, Chris Malone, Molly McDonald, Heidi McKenzie, Kristy Moreno, Rick Nickel, MK Noonan, Anela Oh, Jenny Reed, Jefrey Rubio, Anthony Sonnenberg, Britney Wainwright, Kirstin Willders.
Gallery Hours: Tuesday – Saturday, 10am-5pm.
Free and Open to the Public. Masking required.