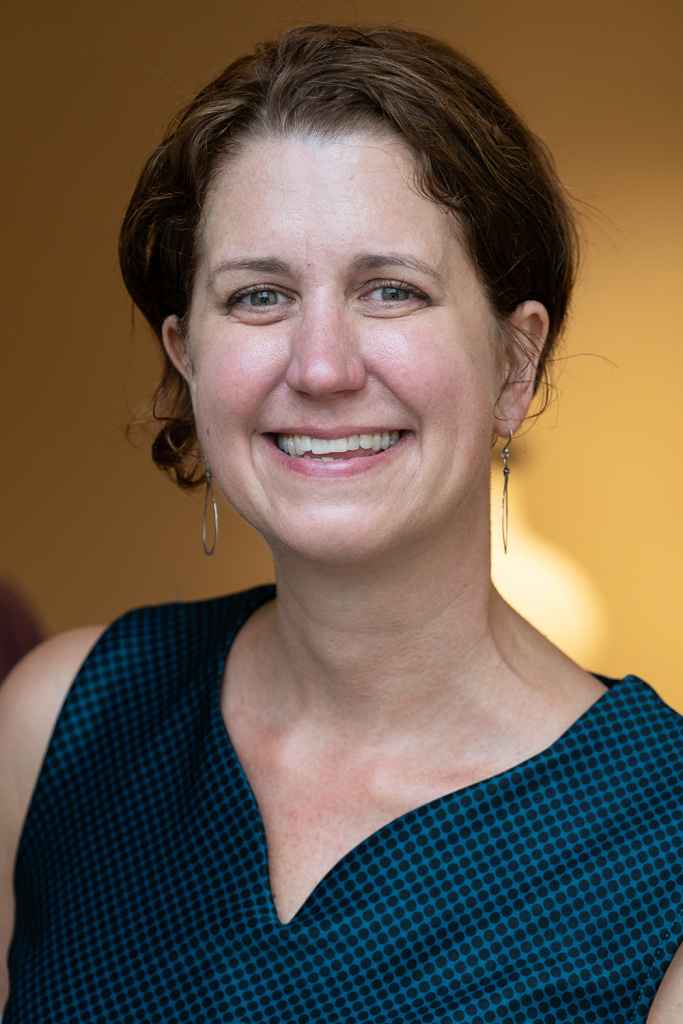 Baltimore, MD – The Board of Trustees of Baltimore Clayworks is pleased to announce the appointment of Cyndi Wish as the organization's Executive Director. Baltimore Clayworks is a nonprofit community-centered ceramics institution known for its national and international reputation for artistic excellence, artists' support, and community involvement.
Ms. Wish brings to the position years of executive experience in non-profit leadership and management focusing on arts and cultural programming, education, and community development. Ms. Wish is an experienced teacher, fundraiser, manager and coalition builder. She has worked for a variety of organizations throughout the country in Provincetown, MA, New Bedford, MA, and San Francisco. Her most recent position was as the Executive Director at the Jamestown Fine Arts Association in North Dakota where she led a major arts park development project and its fundraising campaign.
Ms. Wish holds a Master of Visual Arts degree from the University of Sydney in Sydney, Australia, and a Bachelor of Fine Arts degree, from The Corcoran College of Art and Design in Washington, DC.
"This is wonderful timing for Baltimore Clayworks and for Cyndi," said Susan Patz, President of the Board of Trustees. "We have recently celebrated the one year anniversary of our reopening with great community support and even a new Clayworks Way street sign. Our participation in the Bloomberg Philanthropies' Arts Innovation and Management coincides with Cyndi's first week at Clayworks.  With new leadership and the Bloomberg Philanthropies mentorship, Clayworks has the opportunity to further advance its mission: creating transformative programming, exhibitions, artist residencies and community partnerships that serve the diverse population of Baltimore."
"I am excited to be able use my skills and energy to continue the great momentum of Baltimore Clayworks and to work with the Board and staff to strategically grow the organization," said Ms. Wish. "I look forward to getting to know the Clayworks community and those people and institutions that make Baltimore a cultural hub."
Nicole Fall, who joined Clayworks as the Interim Director during the transition, will remain with the organization and guide the Baltimore Children and Youth Fund Grant program, which allows Clayworks to enhance its programming mission to youth (ages 7-23) and support a new job-training internship incorporating 3D printing technology into the making of ceramics.
Meet Cyndi Wish at Baltimore Clayworks' next community meeting on November 17, 2018 from 3-5p.m. at Baltimore Clayworks in Mt. Washington.
Visit baltimoreclayworks.org for more information.
About Baltimore Clayworks
Baltimore Clayworks is a non-profit institution dedicated solely to the ceramic arts. Clayworks was founded in 1980 as a community-centered ceramics institution located in the Mt. Washington neighborhood of Baltimore, MD. Clayworks provides affordable studio space, equipment, and professional opportunities. It offers hands-on studio classes for children and adults, presents exhibitions showcasing the work of the best professional artists in the field of ceramics. It also hosts a sales gallery, and has a dedicated community arts program. Community arts at Baltimore Clayworks partners with local community organizations to bring art experiences to all.
Contact:
Cyndi Wish, Executive Director, cyndi.wish@baltimoreclayworks.org
Susan Patz, President Board of Trustees, susan.patz@baltimoreclayworks.org
Baltimore Clayworks | 410-578-1919 | 5707 Smith Avenue | Baltimore MD 21209 | baltimoreclayworks.org