Our September Artist Spotlight feature is with Sam Briegel. Sam is our new Lormina Salter Fellowship Resident Artist, will be teaching classes with us in the Fall, and you can find her work in our retail Shop. Sam is from Knoxville, Tennessee, and received her BFA at the University of Tennessee-Knoxville. After graduation, her passion for pottery led her to Helena, Montana for the opportunity to intern at the Archie Bray Foundation Clay Business. After her internship, Sam moved to Missoula, Montana to study ceramics at the University of Montana as a post-baccalaureate student. Samantha then completed her Masters of Fine Arts in ceramics at Ohio University in Athens, Ohio. Most recently, Sam was a resident artist at District Clay Center in Washington D.C.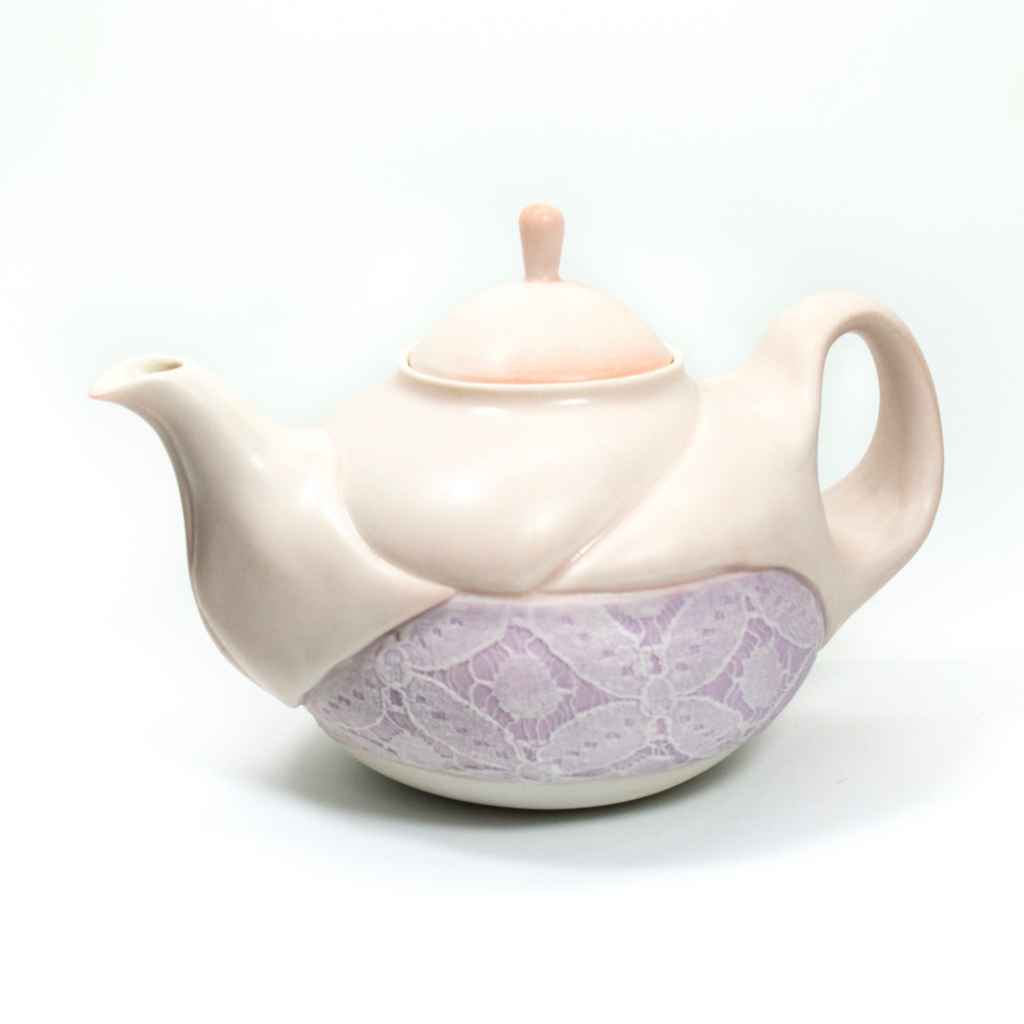 Question #1: What is your earliest memory of clay?
My rural Tennessee public high school offered handbuilding clay classes but no pottery classes on the wheel. I took one handbuilding ceramics class in high school and made a slab built mug by rolling a slab over a soda can. I added some leaves and carved some curly vine designs and glazed it shiny brown and green. I entered it into a high school art competition and it won second place. It did not seem significant to me at the time but it ended up being the first vessel I remember making. Years later, I still enjoy the slab process the most and have been known to dabble in surface decoration especially with florals.
Question #2: Who inspires you and who do you hope to inspire?
I am often inspired most by the ceramics community I am a part of. Everyone is working with one material and translating it into so many unique and innovating objects. I hope to inspire young artists that had the thought "I want to do this the rest of my life." It is such a risk to pursue a career in the arts and I hope that my trajectory can one day inspire the artist that can't fathom doing anything else with their life other than to create.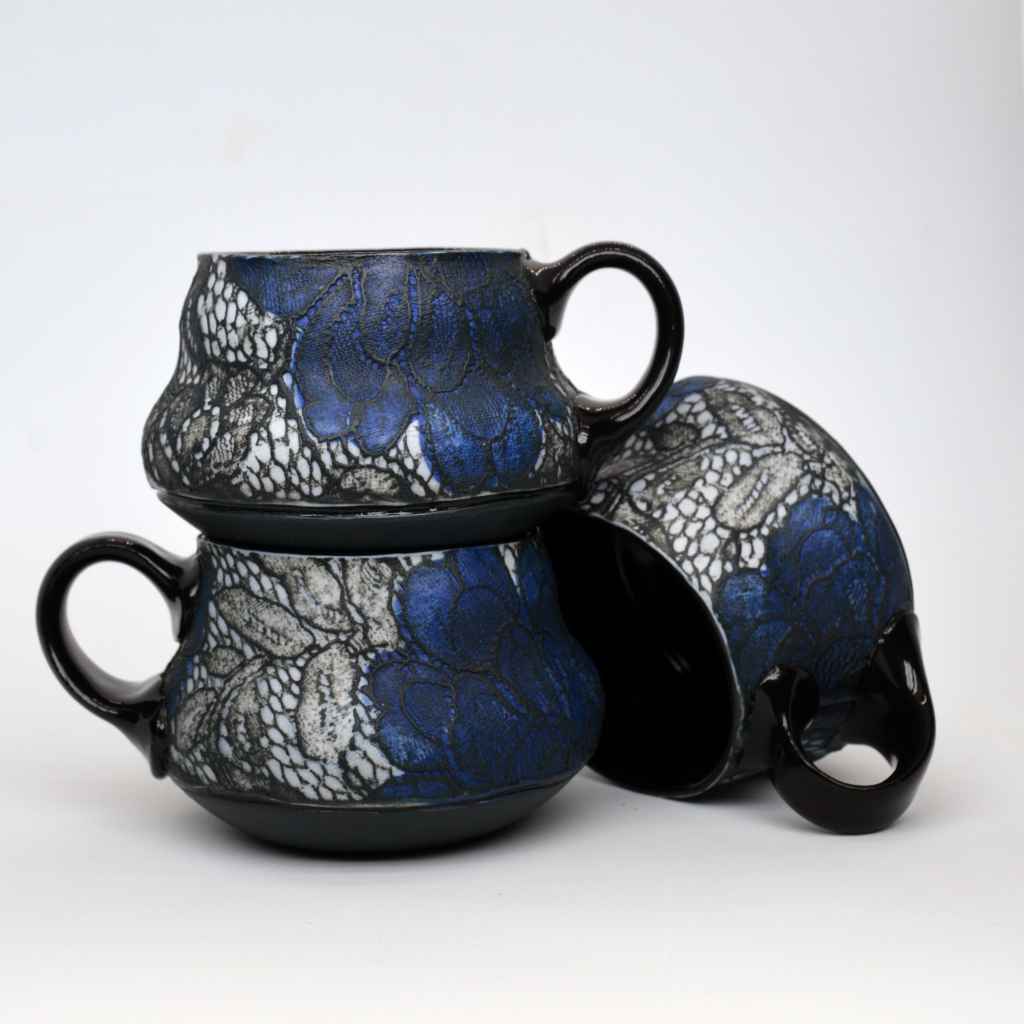 Question #3: What is your fondest or funniest memory associated with clay?
Clay does a good job keeping me humble. I can't remember a specific funny memory because there are so many and most of them involve a plaster disaster of some kind. My fondest memory of clay is not hard to think of. When I was in grad school at Ohio University, I decided to try slipcasting. I made the mold template with heat activated felt and I draped and glued fabric over the form. The mold was a pitcher and I had to separate it into 3 molds- the body, the handle, and the spout. It was so complicated. It felt like it was doomed to fail from the start. I was able to successfully cast a few pitchers in porcelain and blue porcelain. The texture of the mold was denim and I thought it would be a good idea to rub navy underglaze into the texture to emphasize the denim texture. When I opened the glaze kiln, low and behold, the piece looked exactly like I wanted it to. I burst into tears. I was so overwhelmed to see the process to the end. The white porcelain one turned out looking like acid wash denim which I had to laugh about and then toss in the dumpster but the blue one looked true to the dress that I was hoping to replicate.
Question #4: If you could see your work in anyone's collection, who/where would it be and why?
I try to make my work activate memory. I want my work in the collections of people with distinct memories of the prints and fabrics I use. No one person comes to mind in particular, but someone who is fond of the familiar motifs and patterns so that they can be reminded of their past wardrobe and enjoy it in a different context.
Question #5: As a new Resident, what about Clayworks are you looking forward to the most?
I am excited to teach at Clayworks and make work in the studio. I have heard so many great things about the community surrounding Clayworks that I am excited to be a part of it. I have spent a few days working so far and my new studio is so pleasant with all of the natural lighting and openness. Right before leaving my residency at the District Clay Center in DC, I made some new discoveries with my work and I'm excited to continue that exploration at my new studio at Clayworks!