Our May Artist Spotlight feature is with Abilities Fellowship Artist Hannah Pierce. Hannah came to Baltimore Clayworks as our Abilities Fellow in the summer of 2018. She is a ceramic and mixed media artist who creates surreal, narrative-driven sculptures that juxtapose figures with elements from urban landscapes. She received her MFA in Ceramics from Edinboro University of PA and her BA in Studio Art from Humboldt State University of CA. Before graduate school, Hannah worked as an educator for people with developmental disabilities at The Studio and Cheri Blackerby Gallery, located in Eureka, California. Hannah teaches classes both onsite, in our Mt. Washington studio, and off-site with our many community arts partners.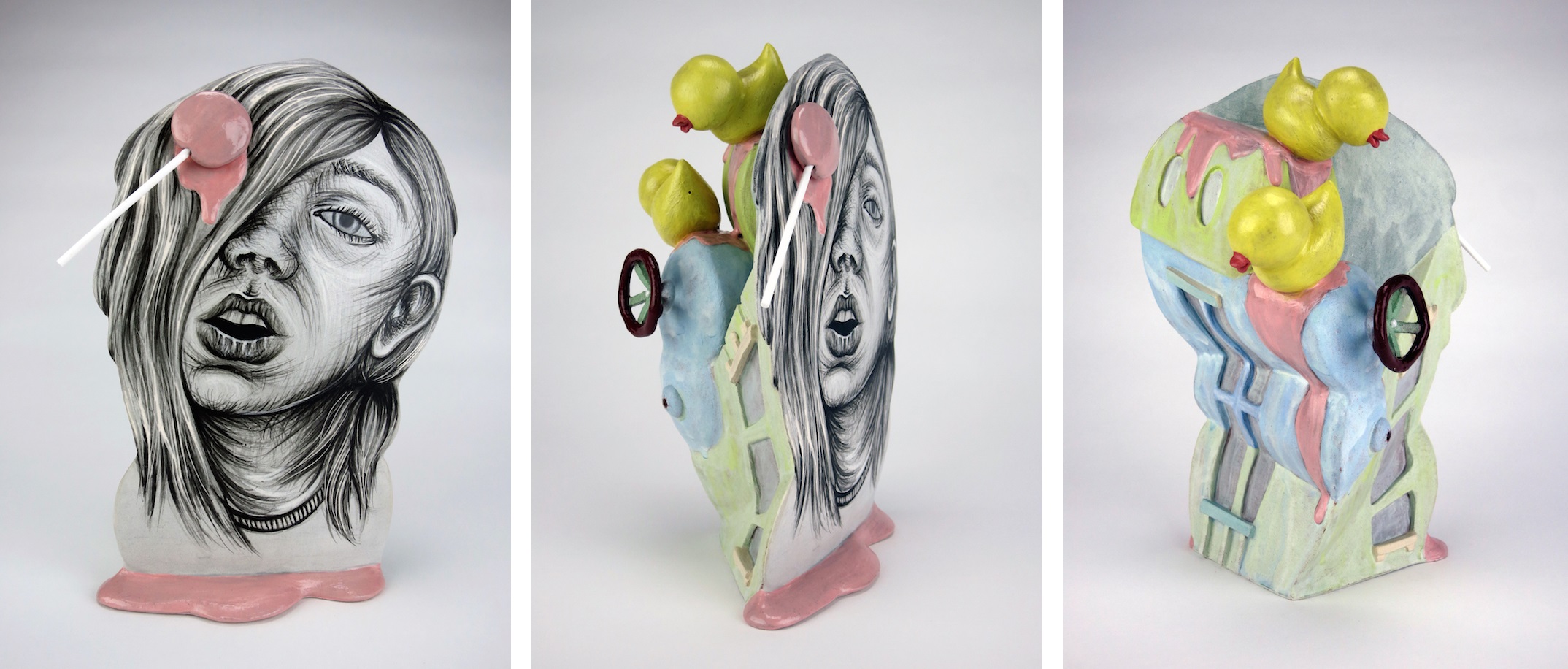 Question #1: What kind of work do you make and why do you make it?
I make surreal sculptures incorporating distorted architectural components, bizarre characters, and complex, mature narratives juxtaposed with playful, child-like visuals. I have an obsessive drive to make these altered realities and I will honestly admit that other peoples' approval and intrigue is rewarding and keeps me going.
Question #2: What drew you to clay?
I enjoyed the fact that I could shape it into any form as a surface to paint on. It allows me to experiment and play with dimension and I can't imagine going back to painting on a flat, rectangular canvas.
Question #3: What is your fondest or funniest memory associated with clay?
I always laugh about how when I first took a ceramics class in as an undergraduate student at Humboldt State, I just ruined everything. I was terrible at it and just didn't have the right touch. But as soon as I got a feel for the material, I began rapidly improving.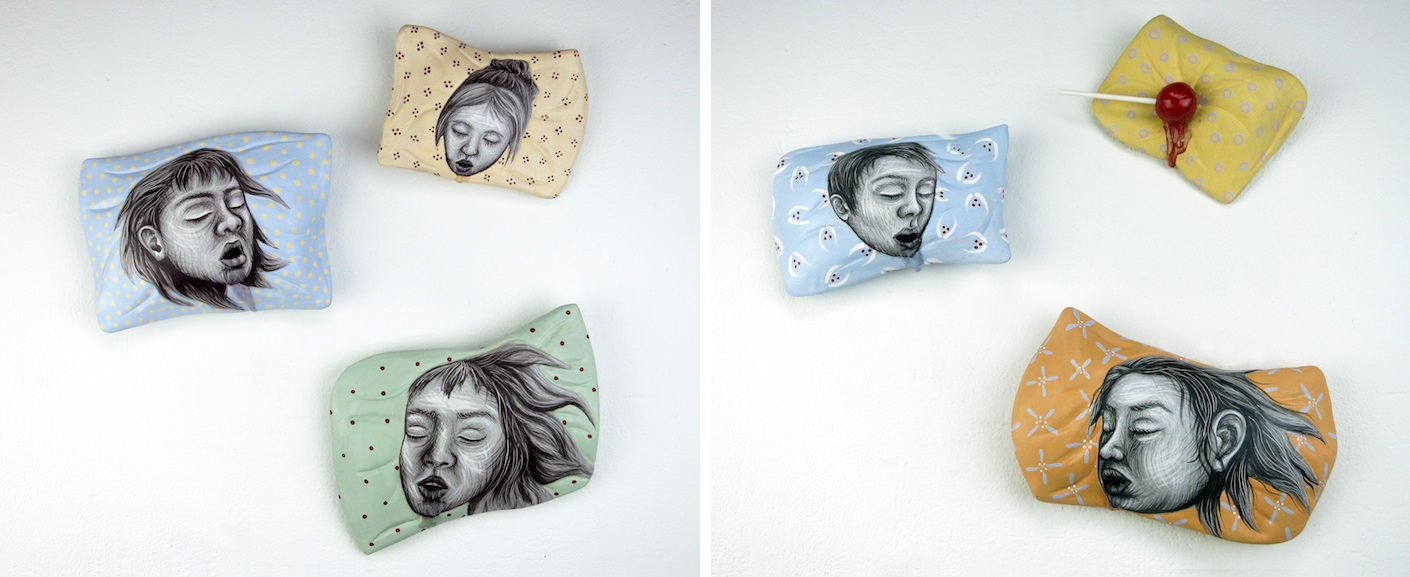 Question #4: What is something about yourself or your work that other people may not know about?
I think many people assume that my ideas come very naturally to me and I enjoy every minute of my process. But every sculpture is a ton of work to plan and execute. It is a very rigorous process with a lot of steps and struggles that go unseen.
Question #5: What is your favorite thing about Baltimore Clayworks?
The opportunities to teach at various on and off-site locations within the Community Arts program is my favorite thing about Clayworks. It gives a lot of under-served communities a chance to have a real art class without financial burdens. Through all the different classes I have taught this year, I feel like I have gotten to know this city in much more depth than I think most resident artists do.