Artists Reception: Saturday, September 11, 6-8 pm.
This autumn Baltimore Clayworks hosts two intriguing shows of figurative sculpture and functional vessels. Future Ancestors in our Main Gallery Space and Never have I ever in the Solo Gallery with an Artists Recetion on Saturday, September 11 from 6-8pm.Exhibtion and reception are free and open to the public. Masks required.
Future Ancestors, Juried by Aisha Harrison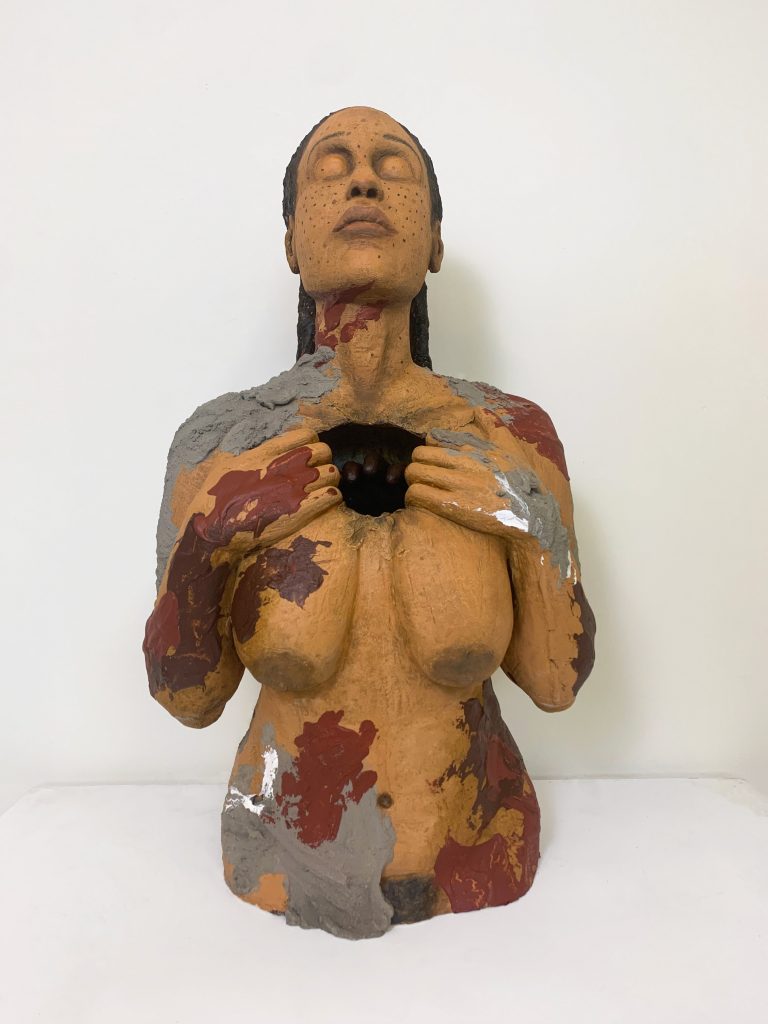 Future Ancestors explores a potent theme set forth by juror Aisha Harrison that encompasses the vast potential and responsibility of artist as individuals and part of a larger whole.
Interpretations of the figure will challenge and spark conversations about who we are and who we need to be. Harrison is interested in "sculptural or vessel-oriented work that goes deeper than a slogan, that instead challenges us to link our past, present and future, works in metaphor, and reveals connections with other living beings."
"What kind of future ancestor do you hope to be? What might our future ancestors need from us? What might they be like? How do our future ancestors connect to our past ancestors and to us? The coronavirus pandemic, the continued movements for Black lives and social justice, and climate change encourage us to stop, envision the future we want, and take action.
Featured Artists: Gerald Brown, Mia Halton, Sallah Jenkins, Susan Jurow, Herb Massie, Murjoni Merriweather, Kenya Moffett-Garner, Armina Mussa, Caroline Phillips, Sarah Allen Prigodich, Jenna Pyzowski, Kevin Rohde, Victoria Walton, and Bisa Washington.
Aisha Harrison, artist and arts educator, uses sculpture and body as a site for exploration of the lived experiences of racism, ancestral (human and non-human) learning and connection, and the blend of histories held within her body. Her work blends realistic bodies with elements that are physical manifestations of the intangible.
Never have I ever, a solo exhibition by Yoko Sekino-Bové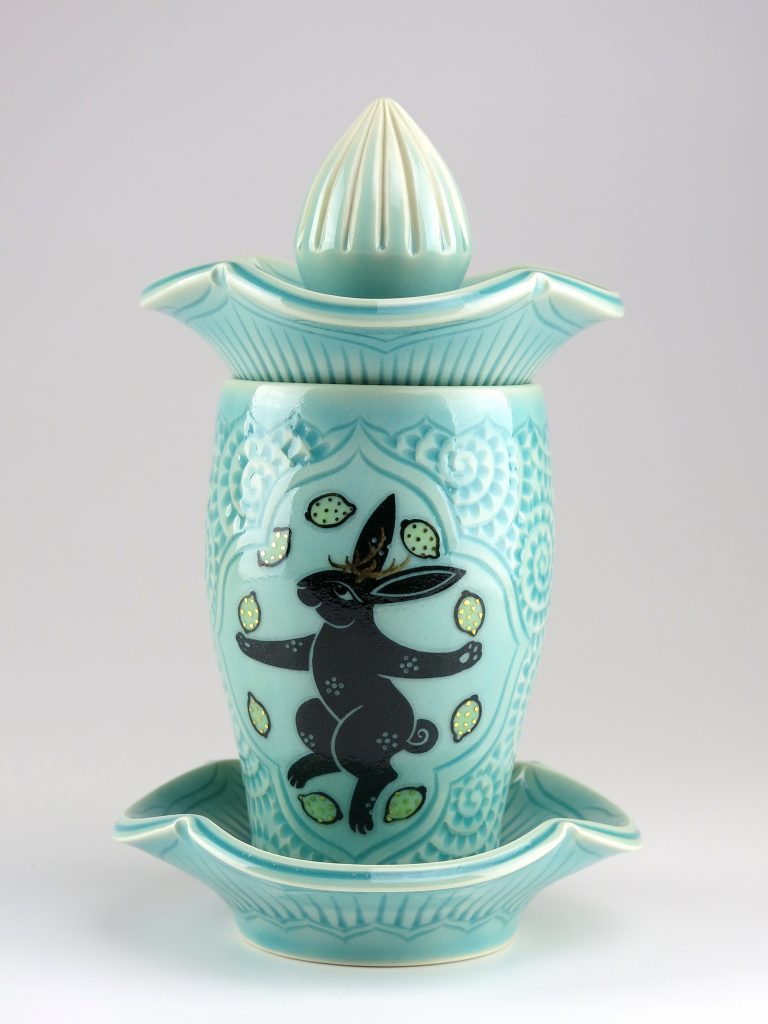 The title refers to a drinking game, so it follows that her solo show will be filled with whimsical vessels base on historical drinking steins or contemporary cups. With great craftsmanship and a sly humor, Sekino-Bove makes functional objects that are essential to entertaining friends and celebrate companionship.
"Over the past year our social groups shrank, and our time with people became more thought out and selective. In essence, we curated our social interactions, selecting the ones most valuable to us and collecting them.
This exhibition, a collection of intimate, social drinking vessels, such as tea sets, cups, and sake sets, is a response to the pandemic and how we focused on the people, objects, and rituals most important to us, like coffee served in a favorite mug with a friend. It feels appropriate to present a collection of ceramic pieces that are designed to entertain on a smaller scale at home.
This body of work focuses on the more symbolic and/or anthropological nature of the objects in order to examine how these ceramic vessels have been a part of our social history. Vessels designed as games, such as the British Puzzle Jug, or fuddling cup, are a great challenge to me in both the construction and design, and is a mediation on the importance of objects as aids to social interactions. Korean people enjoy a small shot glass with a hole on the side, which forces you to finish the drink before putting the cup down. There are so many "silly" ceramic wares that have been delighting us in many cultures. These ideas were exchanged, traded, and shared beyond languages, religions, cultures, and differences, and valued for helping people come together.
Gallery Hours: Tuesday through Saturday 10am -5pm.
Open until 7pm on the irst Thursday of the month,