Baltimore Clayworks is thrilled to have our Gallery Building filled with invigorating exhibitions of contemplative figures and winsome creatures that will occupy our space and your imagination. Shows will run this summer from July 14th – September 1st, 2018. An Opening Reception will be held on Saturday, July 14th from 6 – 8pm. The reception is free and open to the public.
Follow these links to read more about each show and see photos!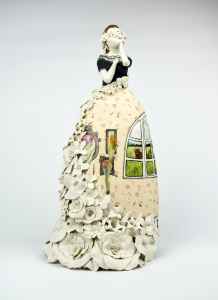 Of Mind and Memory: Sara E. Morales-Morgan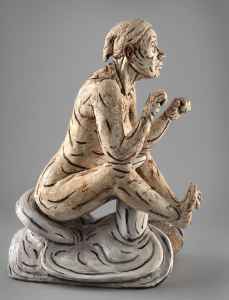 Riding Long Dead Horses: Trisha Kyner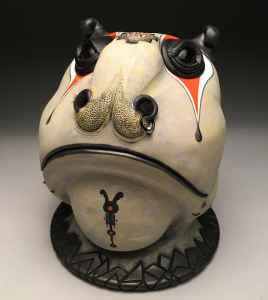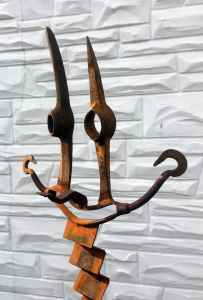 Recent Sculptures: David Aaron Friedheim
In addition to these wonderful shows inside, we are proud to share the marvelous metal sculpture Chameleon, by Grendel's Mother (David Aaron Friedheim and Trisha Kyner) on our front lawn.