Next up in our monthly Artist Spotlight series is Resident Artist Wes Brown. Wes came to Baltimore Clayworks as a Resident Artist in the summer of 2018. He has worked and studied as an artist in such places as Indiana, North Carolina, and Jingdezhen, China. He holds an Associates of Art from Sinclair Community College, a Bachelors of Fine Art from Bowling Green State University, and a Masters of Fine Arts from Indiana University. He now teaches in Baltimore at our Mt. Washington studio, our off-site Community Arts locations, and at Bard High School Early College.
Question #1: What kind of work do you make and why do you make it?
I make ceramic sculptures to convey ideas of time, struggle, and triumph. I make sculpture because I find it challenging and it allows me to bring my own physicality forward in my making process.
Question #2: What drew you to clay?
Clay is an amazing recorder of touch so when I first began I knew that it was up to me to learn how to manipulate it. And it was that accessibility and challenge that drew me.
Question #3: What is your fondest or funniest memory associated with clay?
My fondest memory in clay is when I opened my kiln to my first pieces in my Monument series. It had been my largest piece up until that point and I had been taking a great deal of risks so I was very nervous.  So when I opened the door to the kiln I was overjoyed to see all my risks had paid off and it was better than I expected.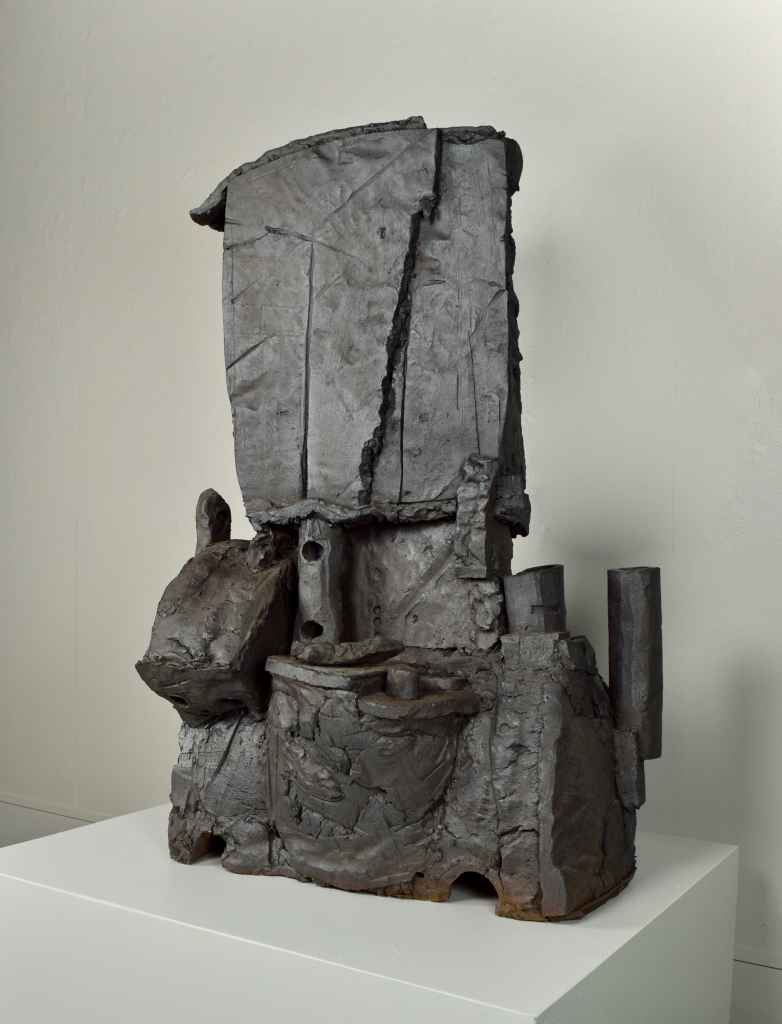 Question #4: What is something about yourself or your work that other people may not know about?
The Monument series that I am working on was half mistake and half blind intention.  I improvised too much and forgot to measure the piece and it got to big for the kiln so I had to change from my original plan.
Question #5: What is your favorite thing about Baltimore Clayworks?
My favorite thing is the Baltimore Clayworks Workforce Development class I teach. It is constantly challenging and the students are full of energy and are always excited to be challenged and learn.