Junk in the Trunk – Call for Entries
Juried by Natalia Arbelaez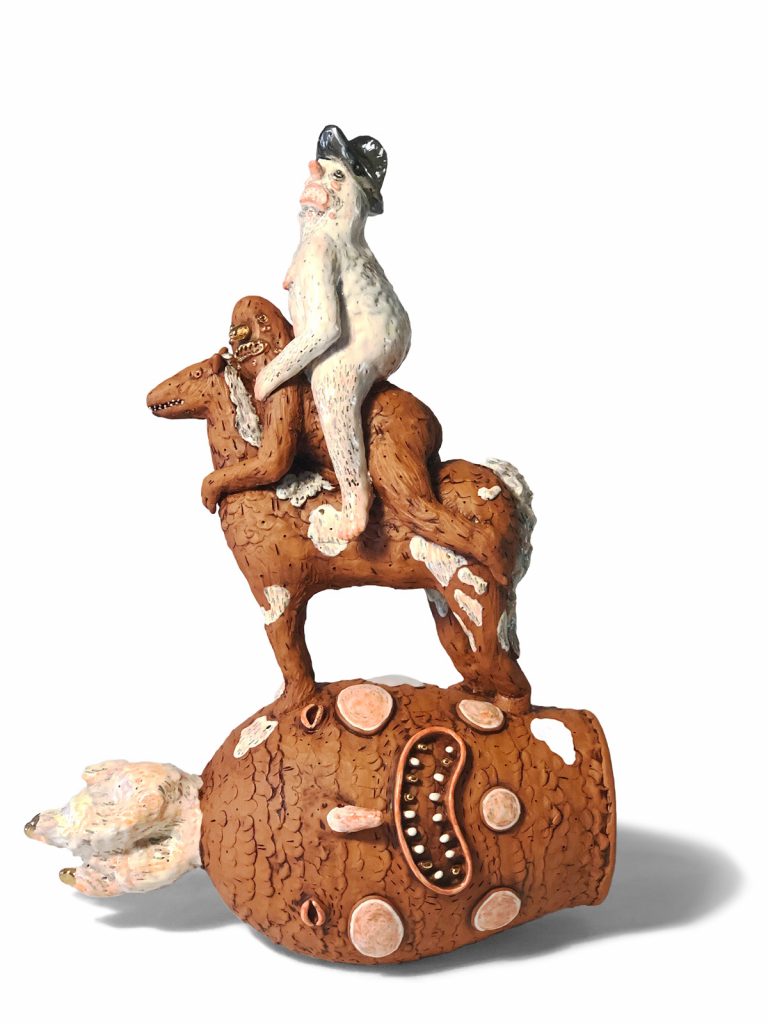 "Junk in the Trunk" is a multi-media multi-medium show featuring artists who work with any and all materials. From video, clay, to glitter and everything in-between! Craft often lives on the edges of the fine arts and multi-medium/media artists will even be on the outskirts of the outskirts. This show is a celebration of artists who live in that borderland. The queer, the othered, the funk, and the sub-cultured. These artists love material but will not care to "blasphemously" glue rhinestones to that dance.
Junk in the trunk celebrates the eclectic environment that is incubated in Baltimore and exported beyond! Home to John Waters and the American Visionary Art Museum, Baltimore gives permission to use whatever is on hand to complete your expression and provides the perfect and blessed backdrop for Funk in the Trunk. While clay is the initial inspiration for the artworks, these makers will utilize any materials to complete it. The show will be juried by Natalia Arbelaez.
Natalia Arbelaez is a Colombian American artist, born and raised in Miami, Florida, to immigrant parents. She earned her BFA from Florida International University and her MFA from Ohio State University. Her work has been exhibited internationally, in museums, galleries, and included in various collections, such as the Everson Museum in Syracuse, New York; and the Museum of Art and Design, New York.
Eligibility
Junk in the Trunk is open to ceramic artists who reside in the United States
Work must have been completed in the past two years
Clay must be the primary material
Work must remain in our gallery for the duration of the show
All works must be for sale
Accepted artists are responsible for shipping works both to and from the Baltimore Clayworks Gallery
Application
All applications must be received by June 24th, 2022
No more than 5 images (including details) may be submitted
Images submitted must be of work available for the exhibition
Each image must be a JPEG (.jpg) digital file of at least 72dpi at 5×7 inchesIf selected, higher resolution images may be requested for press and promotion
Each file name must be labeled with the artist's three initials in this order: Last, First, Middle (use "X" if no middle initial) and the corresponding number from the Image information page. For example: Arthur Clay Potter would be "pac_1.jpg"
Upload images to our application and include a $30 application fee
For additional information or questions please contact: Mary Cloonan, Curator of Exhibitions mary.cloonan@baltimoreclayworks.org